Cartoon analysis, Mediation, Comment
Cartoon analysis, Mediation, Comment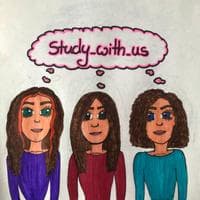 Study_with_us
1.398 Follower
3. Englischklausur EF Note: 2 plus/ 12 Punkte Cartoon Analysis Mediation Comment
Englisch EF G5 Name: Tasks: 3. Comment: 1. Mediation: You are staying in an English-speaking country as an exchange student. In your social studies class you have been working on the topic of globalization. Together with one of your classmates you have to prepare a presentation on chances and dangers that outsourcing has for jobs in Germany. You have found a German article on the topic but your partner does not understand any German and has asked you to write him/her an email in which you summarize the important information. 2. Cartoon Analysis: Analyze the following cartoon. Remember to structure your text. 3rd exam Comment on the following quote, taken from Amelia Josephson's article "The Pros and Cons of Outsourcing", which was published on May 18, 2018 on https://smartasset.com, in which she collects advantages and disadvantages of outsourcing (based on the American situation). The quote is taken from the the pro argument "Outsourcing can distribute jobs from developed countries to developing countries." of course its a risk for Us. workers "Some defenders of outsourcing say it's true that outsourcing to foreign countries [...] results in the loss of some U.S. jobs but that less-developed nations benefit and that those benefits outweigh the costs to rich countries like the United States." 1 but A devide between rich / poor gets smaller agoun and 11th March 2020 many ppl in developing countries aren't forced to work...
Mit uns zu mehr Spaß am Lernen
Lerne mit über 650.000 Lerninhalten von den besten Schüler:innen!
Vernetze dich mit anderen Schüler:innen und helft euch gegenseitig!
Bekomme bessere Noten ohne großen Aufwand!
Alternativer Bildtext:
under bad Conditions anymore have other ophons + their potential can be used ->> 42% can be done from other countries, rest ha to be done locall Englisch EF GS Name: 1. Mediation 3rd exam Wie deutsche Konzerne Jobs ins Ausland verlagern Sumeet Shetty aus der südindischen Millionenmetropole Bangalore ist 27 Jahre alt, Single und hat einen Bachelor in Software-Engineering. Er arbeitet für den badischen Softwarekonzern SAP in einem Land, dessen Lohnniveau deutlich unter westeuropäischem Niveau liegt. Doch er näht keine Hemden oder fertigt Turnschuhe, sondern entwickelt hochkomplexe Software für den Finanzsektor. Man könnte auch sagen: Sumeet Shetty ist der Albtraum jedes deutschen Arbeitnehmers. Denn wenn man einer neuen Studie des Kieler Instituts für Weltwirtschaft glauben darf, dann könnten bald Tausende von Shettys die Jobs deutscher Angestellter übernehmen. Nicht nur, dass unsere Fernseher und Fußbälle in Fernost gefertigt werden. [...] Im Innenleben der großen Unternehmen lösen sich die nationalen Barrieren immer weiter auf. Die Strukturen ordnen sich nicht länger geographisch, sondern nach Aufgaben. Die Europazentrale des Mineralölkonzerns ExxonMobil etwa hat ihren Sitz in Hamburg. Doch die automatischen Preistafeln an den Tankstellen der Stadt werden zentral von Mitarbeitern in Belgien gesteuert. Und selbst Teile der Personalverwaltung sitzen mittlerweile nicht mehr im Hauptquartier an der Elbe, sondern in Bangkok. Jetzt konkurrieren junge und gut ausgebildete Arbeitskräfte in Indien und anderswo auch um die hoch qualifizierten Premiumjobs. Forschung, Entwicklung, Verwaltung - 42 Prozent der deutschen Jobs könnten auch im Ausland erledigt werden. Billiger, und nicht unbedingt schlechter. Das ist die Angst vieler Deutscher. Dabei ist für viele Weltkonzerne die Verlagerung von Arbeitsressourcen über Ländergrenzen und Kontinente hinweg längst tägliche Praxis. Und das oft nicht zum Nachteil der Heimatstandorte. ,,Ich sehe die indischen Kollegen nicht als Konkurrenz", sagt Jens Fauteck. Dabei macht der 31.-Jährige in der Walldorfer SAP-Zentrale im Prinzip dasselbe wie Sumeet Shetty in Bangalore: Er entwickelt Abrechnungssoftware für Banken. Allerdings nicht in einer Art Wettstreit mit den Entwicklern in Indien, sondern in internationaler Teamarbeit. ,,Ich bin im ständigen Kontakt mit Bangalore, habe selbst eine Weile dort gearbeitet", sagt der Senior-Entwickler, der per Knopfdruck sehen kann, wer von den weltweit über 51000 SAP-Mitarbeitern gerade vorm Rechner sitzt. Die Arbeitssprache ist Englisch. ,,Für uns sind Standorte wie der in Bangalore sehr wichtig, schon weil viele Kunden dort sitzen", sagt Fauteck. Die Jobs in Walldorf sieht er dadurch nicht gefährdet, sondern im Gegenteil eher gestärkt. ,,Wenn wir als Unternehmen auf den globalisierten Markt erfolgreich sein wollen, müssen wir auch hinaus in die Welt gehen." Steffen Fründt, Die Welt. 2009 Englisch EF G5 Name: 2. Cartoon Analysis AMERICAN WORKERS HIRE US! SIL PUSH MWERKER Copenght by Matt verker 3rd exam BONUSES POLITICO Universal Uclick I'D LOVE TO GIVE EM JOBS, I JUST CAN'T AFFORD TO! Cartoonist: Matt Wuerker, published 2011-07-07 on https://www.cartoonistgroup.com/store/add.php?iid=63325 PROFITS w CORP SECTOR 3rd english exam 2) Cartoon Analysis website The shown cartoon, drawn by Matt Wuerkes and published on the cartoonist group on the 7th July 2011, deals 10) with the big split between rich and poor and the job problems in America. In this picture you can see an old-looking man in a suit who is small but a quite fat with a big nose. He looks like he would defend himself because of the way he stretches his arms out and he is holding his shoulders Aboue his head 1w (gap) IW (wants to) up. is a speech bubble which says "I'd love to give lem jobs. I just can't afford to!". On the right side of him stands a bag with the sign Corp. Sector" on it. & Behind him in the background, the cartoon u and picts many wheelbarrows with a lot of money in Ontwo of them you can read the the words "bonuses" and "profits". At the top of the picture you can see the sky the money reaches so high that it nearly looks like there would be mountains. Right in the front of the man in the suit stands a mashine 1 which looks are exactly like one of IR these snack mashines where you throw coins in it and push a number and a snack falls down so that you can pick it up. B But 10 A 1 which in this box you can't get any snacks. also stands for the device between There are little humans in it y all look poor and rich. The man in the sut has an theran incredible amount of money but all the different. Some are wearing suits, some have a light skin colour, some a darkes people in the box have nothing, not even ore. On the box is written "American a job. workers, hire us!". I think the cartoonist depicts this because problem very well espeacially HARDEST many toing this typ this problem really clear. The cartoonist wants to critizise the 2/ problem, America has when it comes to jobs. Although this problem is very com- mones and exe Donald Trump built R his programme to get president & around all this issue, nolone really does something against that. Big companies, here pictured as the white dd-looking man, say that they can't afford to give of the Americans jobs but the real situation is that they have incredible amounts of money which you can see in the back- ground. Many buisness men want to reale $61 as big profits as they can and for that they sometimes hire immigrant workers because they are much cheaper like the United States. ", (by) A R/1 than the american ones through drawing box, the cartoonist wants to make. and only one Ucartoon IR ** He makes IR (3) Comment: In the following I will be commenting on the Amelia Josephon's statement, taken from & her article "The Pros and cons of Outsourcing". She writes: "some de- fendes of outsourcing say it's true that outsourcing to foreign countries [...] result in the loss of some U.S. jobs but that less- developed nations benefit and that those benefits outweigh the casts to rich countries of course, this type of outsourcing is a riste for U.S. workers but we are talking. with you agree him? dear that it would be very easy to give about 42% that can be done from foreign. the people jobs but the big companies countries. (The) €58%. has to be done from 11 CD, Gr the U.S. anyways and I think that the are only thinking about money and state and the goverment would do not about the poorer people in their something against the Americans loosing 71 country. Besides that, the cartoon 3 다 Germans are afraid of that concept. because according to some studies, Z their jobs, if the situation would get too serious Fother more, many people in developing countries aven't forced to work many workers like the guy in the example. under bad conditions more because could get the jobs of german workers. 1 they would have other options. Besides The barriers in general are general are getting less 7) that their real potential can be used and the structure of companies and these arguments are really, really is changing. 42 per cent of the jobs here any important because we are talking about (5/R) lifes and real humans, Fete in this aspect I don't think that it matters which coup we are talking about. Another advantage is that the devide between rich and can be done in diffrent countries. But this type of outsourcing doesn't have ed effects only! Some german workers. to think about it as a big world- wide toe team work and they gather more. poor would get way smaller which clients because of the international Isore would help one of the biggest problem we have at the moment. worke. I hope we can use this article for our project.. See you tomorrow! 1 defenders Allinall, I can definetly understand the of out. sourcing but I would say that the advantages S.S.S Mediation Dear Alex, I think I have found a very good article for our presentation! The problem is RI that it's a german article, so I'll translate I it for you. It's called "The way german companies bring jobs into other contries.". Firstly, the text gives an example of a young man who works in Bangalore for a german software company. His country has a way X R11 lower standast than westeurope. Many *#That way he doesn't have to waste his potencial as worke in sewing companies under bad conditions, when it comes to I ave are overweighing & a teamwork between developed and developing countries | sb IW EF Englisch G5 1 2 Name: Klausurteil I: Sprachmittlung (isoliert) Anforderungen: Die Schülerin/ Der Schüler weist durch die Bearbeitung der Teilaufgaben ihre /seine Sprachmittlungskompetenz nach. 3rd written exam 1 verweist auf den der Sprachmittlung zugrunde liegenden Text. 2 filtert den Ausgangstext im Sinne der Aufgabenstellung und übersetzt sie sinngemäß: - chances: international teamwork/internationally active companies need to have an international workforce to be successful and keep jobs in Germany Klausurteil II: Schreiben - no longer products like shirts or tennis shoes but highly qualified attractive jobs, 42% of German jobs could be done abroad Summe Klausurteil II - Sprachmittlung (isoliert) 1. Inhaltliche Leistung Teilaufgabe 1 (Analysis - Cartoon Analysis) Anforderungen: Die Schülerin/ Der Schüler analysiert Sam anhand des Textauszuges und ihres Vorwissens. beschreibt den Cartoon: z.B. sold, wants to defend himself foreground: bold man, well dressed (suit and tie), briefcase with "CORP. SECTOR" written on it next to him, speech bubble "I'D LOVE TO GIVE 'EM JOBS. I JUST CAN'T AFFORD TO!, he is standing in front of a vending machine that says: "AMERICAN WORKERS; HIRE US:7, in the machine are people just like candy background: carts with a lot of money which looks like r two carts is the writing "BONUSES" and "PROFITS"✓ benennt die Aussage des Cartoons: z.B. ->> mountains, on -Successful business men earn more and more money as a result of globalization but regular people don't benefit from it. Because of this the gap between rich and poor is growing bigger. ✔ analysiert die beschriebenen Aspekte des Cartoons: z.B. - Man is well dressed is successful business man, makes a lot of money✓ man's speech bubble irony/sarcasm, he is successful and has money 11th March 2020 Max. Punkt- zahl 2 4 4 10 Max. Punkt- zahl 4 Je 2, max. 10 Er- reichte Punkt- zahl 1.5 2 3 6,5 Er- reichte Punkt- zahl 4 2 2 3 to hire immigrants =) cheaper (see mountains of it) but says that he can't afford to pay more workers -money looks like mountains →→ to show how much money people like the man earn in bonuses and profits/ easy to give them jobs - vending machine with people usually for candy; mostly cheap → people won't get high wages (irony/sarcasm → still can't pay them); many different things to select from → CEOs/bosses can choose from a big group of people → a lot of people are unemployed erläutert, ob der Cartoon die Aussage verständlich rüberbringt/überzeugend ist. gibt an, wie er/sie zu der Thematik steht. 4 Erfüllt ein weiteres aufgabenbezogenes Kriterium Summe Teilaufgabe 2 1 2 Teilaufgabe 2 (Evaluation - Comment) Anforderungen: Die Schülerin/ Der Schüler schreibt der Aufgabenstellung entsprechend einen Kommentar. - agree: developing countries don't have a lot of jobs, the ones they have are not payed well → outsourcing can lead to more, better payed jobs improvement of the country's economy → improvement of working conditions, US economy is secure enough to outsource some nichtpoor would outsourcing also safes jobs at home ...out smaller - disagree: working conditions in developing countries are really bad and by outsourcing to those countries, these conditions are being supported and won't change; wages are very low people don't earn enough but have to work hard → not enough to close the and rich gap between poor jobs that were done by US citizens are outsourced those workers lose their jobs... 3 Erfüllt ein weiteres aufgabenbezogenes Kriterium Summe Teilaufgabe 3 2 Summe Klausurteil II-Schreiben: INHALT 228 -2- nimmt Bezug auf das Ausgangsstatement. 2 gibt seine/ihre Meinung in Bezug auf das Statement an und unterstützt sie Max. 10 mit Argumenten: z.B. 18 Max. Punkt- zahl 222 -2- 12 30 2 17 Er- reichte Punkt- zahl 2 6 25 2. Sprachliche Leistung/ Darsellungsleistung Die Bewertung erfolgt orientiert an den in den Lehrplänen ausgewiesenen Referenzniveaus des Gemeinsamen europäischen Referenzrahmen (GeR). Kommunikative Textgestaltung [20 P.] Anforerungen: Die Schülerin/ Der Schüler 2 Textaufbau: erstellt einen sachgerecht strukturierten leserfreundlichen Text, u.a. durch sprachliche Verknüpfungen, Absätze als erkennbare Sinnabschnitte. 3 Ökonomie (/Belegtechnik): formuliert hinreichend ausführlich, aber ohne unnötige Wiederholungen und Umständlichkeiten (auch unter Verwendung funktionaler Verwendung von Verweisen und Zitaten) 4 5 6 1 Aufgabenbezug/Textformate: richtet ihren/seinen Text auf die Aufgabenstellung aus und beachtete die Textsortenmerkmale der jeweils geforderten Zieltextformate. Ausdrucksvermögen/ Verfügbarkeit sprachlicher Mittel [21 P.] Anforerungen: Die Schülerin/ Der Schüler Eigenständigkeit: löst sich vom Ausgangstext und formuliert eigenständig. Wortschatz: verwendet einen sachlich wie stilistisch angemessenen und differenzierten allgemeinen, thematischen, analytischen) Wortschatz Satzbau: verwendet einen variablen und dem jeweiligen Zieltextformat angemessenen Satzbau. Sprachrichtigkeit [19 P.] Anforerungen: Die Schülerin/ Der Schüler 7 Wortschatz 8 Grammatik 9 Orthographie (Rechtschreibung und Zeichensetzung) Summe Klausurteil I+II: SPRACHE Max. Punkt- zahl 8 6 60 6 6 Max. Er- Punkt- zahl 6 8 7 Max. Punkt- zahl Er- reichte Punkt- zahl 5 7 7 5 reichte Punkt- zahl 4 7 6 Er- reichte Punkt- zahl 6 6 3 51 GESAMTPUNKTZAHL KLAUSUR GESAMTNOTE* Hinweise/Tipps: sehr schön plus 1 2 *Zuordnung der Notenstufen zu den Punktzahlen: 1 2 3 5 2 mi- plus 3 4 4 mi- plus 4 5 5 mi- plus mi- mi- nus nus nus nus nus >95 >90 >85 >80 >75 >70 >65 >60 >55 >50 >45 >40 >34 >27 >20 20 plus لیا 3 100 aut (+) gut M. 82,5 6