Inside Out
Inside Out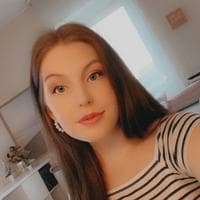 Buchpräsentation über das Buch Inside Out
Inside Out by Terry Trueman Ricarda Hnidyk Terry Trueman Inside Out Klett English Editions R Klett Table of contents 1. Information about the author 2. Plot of the novel 3. Main characters Reading a passage 5. My first impressions 6. Conclusive evaluation 4. Terry Trueman Born on 15th December 1947 in Birmingham, Alabama He graduated in 1966 He mostly writes thrillers Award-winning author of young adult fiction Inside out was published on 1st August 2003 His bestseller is ,,Stuck in Neutral", also his first This book was inspired by his son, who is paralysed Bachelor of Arts in creative writing, Master of Science in psychology, Master of Fine Arts in creative writing Zach Main characters .Sixteen-year-old boy who suffers from schizophrenia Protagonist →Joey and Alan They are teenagers and brothers There mom has cancer Robbers of the coffee shop Antagonists Plot Genre: thriller/tragedy -Zach is waiting in the coffee shop after school for his mom to give him his pills >Suddenly two teenage robbers come in and want money for there moms cancer treatment -Zach is not sure if the boys are real or not, but by looking around he assumes they must be real The boys had guns and threatened to kill anybody who spoke Very difficult for Zach -Zach is putting everyone in danger by not taking the situation seriously >>At first everyone thinks zach is a normal guy, but they will soon realize that the mind can be much...
Mit uns zu mehr Spaß am Lernen
Lerne mit über 620.000 Lerninhalten von den besten Schüler:innen!
Vernetze dich mit anderen Schüler:innen und helft euch gegenseitig!
Bekomme bessere Noten ohne großen Aufwand!
Alternativer Bildtext:
more dangerous than any weapon My first impressions Action-packed, very gripping Compelling due to changes to Zach´s thoughts Described in detail -> visualisation Zach is a very interesting and inspiring character because he is a schizophrenic The extract ends suspenseful, so that you want to read the whole novel You want to know more about the robbers Evaluation The story of Zach sounds very thrilling It would be interesting for me to see how life is for a teenager my age, but who has to deal with mental illness Maybe you can learn by reading the book, how to deal better with people who have such diseases They can also be better understood Thank you for listening!