Kommunikationsprüfung Englisch
Melde dich an, um das Know freizuschalten. Es ist kostenlos!
Abitur 2021 Englisch - Kommunikationsprüfung Themenübersicht Identity and language 1.1. Great Britain 2.1. 2.2. USA 3.1. 3.2. 3.3. The global role of the USA Globalization 1. 2. 3. English as a world language 6.1. 6.2. Political system Multicultural Britain American Dream Security 4. 5. Media 6. Analysis Cartoon Statistics and diagrams 1 1 1 1 2 333455 1. Identity and language English as a world language Positive English has become "THE skill" if you want to work in global business or research career chances are better • English is everywhere, you cannot do without it internet, travel, fashion, sport, music, food languages and cultures have always undergone changes → this is natural and cannot be stopped in a globalized world we have to be open-minded and accept these changes → positive influences on our native culture and attitudes new words enrich our language, do not replace native words = offer more choices • English is easy to learn → makes communication easier 2. Great Britain Political system The constitutional monarchy Pro monarchy the monarch is seen as someone who stands above party politics → can act as a real representative of the country regardless of short-term political interests and strategies the monarch is seen as a nonpolitical figure symbolizing Britishness and national values the British monarchy has shown that it is able to reform itself and adapt to modern times • positive image of the British monarchy around the world helps to secure trade deals Negative English as the global language of business and science = more and more English words in other languages smaller languages will become extinct ● language determines culture extinction or change of a language...
Nichts passendes dabei? Erkunde andere Fachbereiche.
Knowunity ist die #1 unter den Bildungs-Apps in fünf europäischen Ländern
Knowunity wurde bei Apple als "Featured Story" ausgezeichnet und hat die App-Store-Charts in der Kategorie Bildung in Deutschland, Italien, Polen, der Schweiz und dem Vereinigten Königreich regelmäßig angeführt. Werde noch heute Mitglied bei Knowunity und hilf Millionen von Schüler:innen auf der ganzen Welt.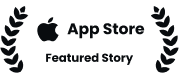 Immer noch nicht überzeugt? Schau dir an, was andere Schüler:innen sagen...
Ich liebe diese App so sehr, ich benutze sie auch täglich. Ich empfehle Knowunity jedem!! Ich bin damit von einer 4 auf eine 1 gekommen :D
Die App ist sehr einfach und gut gestaltet. Bis jetzt habe ich immer alles gefunden, was ich gesucht habe :D
Ich liebe diese App ❤️, ich benutze sie eigentlich immer, wenn ich lerne.
Alternativer Bildtext:
also means the loss of an individual culture/cultural alienation/loss of heritage cultural imperialism goes along with dominance of language and culture Con monarchy the monarch does not really have any real political power ➜ her/his functions are mainly formal and could easily be taken over by other political bodies or an elected president Britain is a hereditary monarchy → the successor to the throne will take the crown regardless of his/her suitability, character, previous scandals etc. in a modern democratic state the people should also be able to exercise democratic control of the head of the executive the British Sovereign is the most expensive monarch in Europe 1 members of the Royal Family have important functions heading all kinds of charities → their image and popularity help Pro charities to continue their good work Brexit Britain can still have access to the European market without being bound by EU rules → Britain could then negotiate trade agreements on her own GB could free itself from restrictions imposed by Brussels and become economically more successful euro-sceptics believe that Europe's principle of free movement means too much immigration into the country and insecurity (and terrorism) proponents of a Brexit claim that GB should get its sovereignty back unelected officials in Brussels make rules that elected politicians like the local MP can do nothing about Multicultural Britain India Immigration to Great Britain Positive aspects for India Con Indian families with a family member living abroad are less poor although many members of the Royal Family head charities they do not really engage in practical work for those charities Immigration: acculturation vs. parallel societies Positive aspects for Great Britain more people pay taxes more high skilled workers culture is changed and shaped = more multiculturalism people get more open minded europe is Britain's main trading partner free trade among member states benefits Britain (no trade barriers) financial advantages outweigh the membership fees Britain has to pay international banks are already thinking of leaving London → the consequences of Brexit would be unpredictable membership in the EU allows free movement between GB and EU countries → hundreds of British expats living in Spain and France might not have easy access to health services there anymore as an EU member Britain has much more influence Negative aspects for Great Britain ● higher population = less living space ● more racism and islamophobia Negative aspects for India ● only high skilled workers can migrate brain drain = more 2 India's economy profits from the huge amount of remittances which have been sent back to India American Dream 3. United States of America The American Dream today Still alive people can still achieve their aims if they work hard it's about equality of opportunities, not equality of rich and poor free movement between the social strata individualism is an important aim the American Dream is what you want it to be not necessarily material goods the American Dream is an ideal to encourage people to give their best the ideal never dies Pro surveillance Security Surveillance: security vs. privacy Not alive anymore Indians may struggle in GB of finding their own identity government must secure the general welfare of its citizens security outweighs personal concerns about privacy assimilation of western values British politicians restricted immigration rules those people who made their dream come true, make headlines ➜the thousands who don't succeed go unnoticed if you are not able to work hard you will not receive as much financial help as you would in Europe recent developments: the rich become richer, the poor stay poor, the middle class decreases in size high quality schools or universities are very expensive there are not enough well-paid jobs surveillance is important to track terrorists' actions to prevent them from planning attacks after 9/11 tighter security measures at airports and borders are essential to prevent attacks → terrorists can be prevented from entering the US due to surveillance American Dream: for (rich) whites only? pursuit of material things leads to disaster, climate change, and pollution Con surveillance tighter security controls can lead to profiling on ethnic or religious grounds the 4th Amendment bans • "unreasonable search and seizure" increased power of government agencies must be rejected → can be abused national security has often been used as an excuse → infringement of basic human rights violation of civil liberties 3 Gun control Pro militia is no longer necessary: there is a standing army, navy, air force, marine corps → they take care of all the shooting that may be necessary for the security of the state ● idea of having a militia of armed citizens was seen as a necessity due to the threat of a British invasion access to guns makes it much easier for people to kill other people "How many people would a riot killer be able to stab with a knife?" guns in families can end up being accidentally used by children it is still too easy to obtain a firearm (e.g. for mentally unstable people) it's up to the judiciary to bring e.g. criminals to justice, not to individuals other countries with strict gun laws I have a much lower rate of citizens being killed or wounded in crime-related incidents a crime victim who has a gun may be in more danger than an unarmed person since the criminal may kill in self-defence The global role of the USA Pro global role USA = the sole remaining superpower and the only democratic one with enough military and economic power to intervene and help other countries current developments and multiple wars in the Middle East and also Africa (e.g. Sudan) need for a leading humanitarian and political role of the US ● support international cooperation and diplomacy (e.g. UN) Con ● ● the 2nd Amendment grants: "A well regulated militia, being necessary to the security of a free state, the right of the people to keep and bear arms, shall not be infringed." Americans have the right to protect themselves, their families, and their property gun ownership has always been an important cultural aspect the right to defend your family and your property = important part of American liberties there will always be irresponsible people, and laws cannot change this fact people will always get access to guns illegally or legally bans on guns won't keep criminals from committing crimes most states have already limited gun ownership in some ways (e.g. background checks) guns emphasize individualism: Americans rely less on government or police to protect them (self-reliance) without guns citizens will be helpless against armed criminals Con global role ● USA doesn't always follow its own rules/ moral and democratic values many wars in the 21st century are a result of US interventions intervention against the will of the people in these countries can lead to terrorism and unrest cooperation with dictatorships to ensure economic benefits is ethically not tolerable ● USA has to defend their values inside AND outside their home country 4. Globalization Chances economic prosperity and work for developing countries, business opportunities for industrial countries exchange of goods, trade spread of democracy, freedom and human rights (interactions and communication of institutions) ● easy and cheap global communication • traveling becomes easier ● more cultural awareness and less causes for conflicts makes protests and activism more effective, fostering the emergence of a global civil society migrants can move to different countries to find work and support their families dissemination of knowledge 5. Media Chances effective and quick exchange of information socializing ● participatory media unlimited access to information possibility of being interconnected supports people in authoritarian states • giving public access to hidden information new jobs 6. Analysis Cartoon Challenges gap between rich and poor is widening danger to the environment, massive pollution in third world countries (China, India) "outsourcing" of CO2 emissions cultural diversity of nations' languages, traditions, values and beliefs are in danger → "Westernization" massive immigration personal data has become less secure the global flood of information can make it very difficult to find out which information is important / correct unsustainable lifestyle and adopting western consumerism fight for resources (growing population, consumerism and production) Challenges anonymity creation of an illusionary world fake news invasion of privacy copyright infringement cyberbullying ● publishing secret information influencing politics and public opinion blindly following media hypes conspiracy theories 1) introduction: title/caption, cartoonist, date of publication, topic 2) description: scene, people (presented in a positive or negative light), objects, action 3) interpretation/meaning: decipher symbols, icons and labels, relate the cartoon to the political or social situation, identify the cartoonist's point of view, explain the message 4) personal view: your own experience, do you agree or disagree with the cartoonist? 5) comparison: Does the cartoon display the same topic as e.g. CL, CL? LO 5 Statistics and diagrams • different types of diagrams: bar chart/graph, flow chart, line graph, pie chart, organisation (al) chart, table 1) introduction: topic of the statistic (caption) 2) description: not every part of the statistic/diagram is important, only address major trends or particularly striking developments/events 3) interpretation: the facts presented should be placed and interpreted in larger contexts, pointing out causes and consequences 4) comparison CO