Q3 Othello: summary, characterizations, major topics
Melde dich an, um den Inhalt freizuschalten. Es ist kostenlos!
Zugriff auf alle Dokumente
● ● ● William Shakespeare: Othello written around 1603 and first performed in the Globe Theatre in 1604; first printed version was published in England, 1622, the Renaissance Drama comprises five acts Act I is set in Venice Acts II to V is set on Cyprus ACTI • Play opens with lago and Roderigo (rich Venetian gentlemen) meeting in a street in Venice • Roderigo jewels to win Desdemona over for him →→→→→ lago complains about Othello promoting Michael Cassio as his lieutenant instead of him • lago and Roderigo wake Brabantio up to tell him that his daughter secretly married Othello; Brabantio is furious and accuses Othello of having used magic to steal his daughter →>>> Othello claims that he won Desdemona's love not by magic but by telling her the story of his life Desdemona confirms this and professes her love and allegiance (Treue) to her husband; she asks for permission to accompany her husband • Roderigo is dejected and wants to drown himself lago consoles him by saying that he would undermine the couple's love relationship by convincing Othello that Desdemona betrays him with Cassio ● lago delivers a soliloquy, in which he lays out his plans to deceive other characters Plot overview ACT II • Terrible storm rages, delaying the arrival of the Venetians on Cyprus Othello eventually makes it to the island...
Nichts passendes dabei? Erkunde andere Fachbereiche.
Knowunity ist die #1 unter den Bildungs-Apps in fünf europäischen Ländern
Knowunity wurde bei Apple als "Featured Story" ausgezeichnet und hat die App-Store-Charts in der Kategorie Bildung in Deutschland, Italien, Polen, der Schweiz und dem Vereinigten Königreich regelmäßig angeführt. Werde noch heute Mitglied bei Knowunity und hilf Millionen von Schüler:innen auf der ganzen Welt.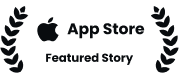 Immer noch nicht überzeugt? Schau dir an, was andere Schüler:innen sagen...
Ich liebe diese App so sehr, ich benutze sie auch täglich. Ich empfehle Knowunity jedem!! Ich bin damit von einer 4 auf eine 1 gekommen :D
Die App ist sehr einfach und gut gestaltet. Bis jetzt habe ich immer alles gefunden, was ich gesucht habe :D
Ich liebe diese App ❤️, ich benutze sie eigentlich immer, wenn ich lerne.
Alternativer Bildtext:
with the news that the Turkish fleet has been wrecked in the wild sea ● The story of an African general in the Venetian army who is tricked into suspecting his wife of adultery. One of Shakespeare's most famous tragedies, Othello is concerned with the themes of race, jealousy and gullibility, as well as the dangers that can arise from a failure to see beyond the surface appearances. lago portrays all women, whether beautiful, ugly, smart, or foolish, as generally deceptive and sex- starved. But he also says that a woman with perfect virtue would be boring. lago tells Roderigo that Desdemona will soon become tired of Othello and is already showing interest in Cassio • uses "reality" - Cassio taking Desdi's hand to spin an illusion that Cassio and Desdemona are having an affair. ● →>> • To celebrate the destruction of the Turkish fleet in the storm, the Venetians gather in a hall in the castle — lago tries to convince Cassio to actually take a shot at seducing Desdemona by alluding to the idea that demure (sittsam) women are probably just hiding their inner whore. Cassio, like Othello, takes people at face value. Unable to manipulate Cassio only with words, lago progresses toward more directly bodily means: alcohol under the influence of alcohol he insults Roderigo and injures Montano Othello is disgusted by Cassio's behaviour and removes him from his position By saying he doesn't know what happened, lago makes it look like he is trying to protect Cassio.. → As usual, lago pretends that he does not want to say what he is about to say, which makes what he is saying seem even more authentic. lago counsels him to approach Desdemona for help to regain Othello's favour lago moves his plot into its second phase: to twist two noble traits-Cassio's desire to regain his honor and Desdemona's generosity-to provoke Othello's doubt of Desdemona and sexual jealousy of Cassio. 1 ACT III ● • Cassio leaves when Othello arrives because he doesn't want to meet the general now Desdemona speaks to Othello asking to reinstate Cassio as a lieutenant → Othello hesitates Othello's sudden curtness to Desdemona may indicate that he is already suspicious of her, just from seeing Cassio rush away. For her part, Desdemona insists on her obedience to him as a virtuous wife. lago uses Cassio's hasty exit and Desdemona's pleading for Cassio to rouse Othello's suspicion, insinuating (unterstellen) that Desdemona has an affair Later, lago describes how he will stage yet another scene and control how the other characters will interpret it: he will get his wife to set up a private meeting between Cassio and Desdemona, then make sure that Othello observes this meeting. lago once again plants seeds of doubt while making himself look innocent by airing his suspicions and then arguing that they can't possibly be true: ● lago makes a show of saying that his suspicions must be wrong because Cassio seems so honest, but in the process begins his insinuations (Andeutungen) He warns Othello against the dangers of "the green-eyed monster" (3.3.165-7) of jealousy, while at the same time noting that Desdemona did successfully deceive her father. With the help of lago's wife Emilia, Cassio gets access to Desdemona she promises him to speak with Othello on his behalf Green-eyed monster grows bigger if continuously fed with more doubts Othello tells lago to have Emilia watch Desdemona, and lago tells Othello to watch how Desdemona acts regarding Cassio. • Othello, alone, now voices worry that perhaps it's unrealistic for him to expect Desdemona to love him when he is black, not well mannered, and considerably older than she is. He curses marriage and laments that it is the fate of "great ones" to be cuckolded As soon as doubt about Desdemona's faithfulness creeps in, Othello loses his sense of manhood and begins to be affected by the racial prejudice that he had formerly shrugged off. ● Desdemona tries to soothe him with her handkerchief, but Othello says it is too small and drops it to the floor. They exit to go to dinner. Emilia then picks up the handkerchief, noting that Desdemona treasures it since it was the first gift that Othello gave to her, and also that lago is always asking her to steal it for some reason. She decides to make a copy of the handkerchief for him. lago puts it in Cassio's room ● lago kindles Othello's jealousy by telling that he heard Cassio fantasizing in his dream about Desdemona & that he heard that Cassio is in possession of the handkerchief Othello vows revenge and makes lago lieutenant ● ● • When Othello asks Desdemona for the handkerchief she is unable to present it ➜ he is upset and becomes angry and unkind; jealousy has taken hold of him Othello states that the uncertainty of jealousy is actually worse than the possible crime, and expressly connects his worrying with the loss of military glory, of honor and manhood. ● He seeks to eliminate the uncertainty by getting proof-by seeing reality. lago responds that it's probably impossible to actually catch Desdemona and Cassio in the act of infidelity, but that he can provide circumstantial evidence. He says that one recent night he and Cassio slept in the same bed, and that Cassio, while asleep, called out Desdemona's name, kissed lago, lay his leg over lago's thigh, and cursed fate for giving Desdemona to the Moor. • Othello is enraged, saying "I'll tear her all to pieces" (3.3.438). But lago cautions Othello that it was just Cassio's dream and may not signify anything about Desdemona's faithfulness. Then lago asks whether Othello once gave Desdemona a handkerchief with strawberries embroidered on it (this is the kerchief that Emilia earlier picked up). When Othello says yes, lago sadly informs him that earlier that day he saw Cassio holding the handkerchief. → Again, lago is most deceitful precisely in the moments in which he pretends to be most moderate. And, once again, he follows a moment of backing off with an insinuation calculated to drive Othello still madder with jealousy-all carefully staged. 2 Othello vows that he will take revenge on Cassio and Desdemona. lago kneels and vows as well. Othello makes lago his new lieutenant. ● Scene IV: • takes Desdemona's hand, and notes that it is moist. When Desdemona tries to bring up Cassio's suit, Othello says he has a headache and asks for the handkerchief he gave her. When, Desdemona admits she doesn't have it at hand, Othello tells her that the handkerchief is magic, was given to his mother by an Egyptian sorceress, and that a woman who loses it will lose her husband. Othello obsessively tries to find evidence of infidelity. When Othello demands that she go get it, she tries to change the subject back to Cassio's suit. This enrages Othello, who exits. Emilia wonders if Othello is jealous, then comments on how fickle men are towards women. → Bringing up Cassio in good faith, she plays right into lago's hands. • Cassio asks his mistress Bianca to copy the embroidery on the handkerchief he found in his chamber; he doesn't know that its Desdemona's ACT IV Othello suspects that Desdemona gave the missing handkerchief to her new lover • lago tells Othello that Cassio said he spent a night with Desdemona; Othello falls into an epileptic fit. lago says that he will get Cassio to talk about the details of his affair with Desdemona, and that Othello should hide and watch Cassio's face during the conversation. ● Cassio describes his relationship with the prostitute Bianca in a light-hearted and joking manner; Othello believes he is talking about Desdemona and is totally enraged Bianca enters; gives Cassio the handkerchief proof for the infidelity of Desdemona lago offers the furious Othello to kill Cassio for him; suggests that he should strangle his wife Desdemona enters with Lodovico (a messenger from Venice); he announces that Othello is commanded home and Cassio should take his place on Cyprus ● ● Desdemona expresses her joy; Othello strikes her The presence of Lodovico as an emissary from Venice also reinforces how dramatically Othello has changed from the early scenes in Venice. Jealousy and the fear that he has been cuckolded have robbed him of his honor, and he now acts recklessly, angrily, and without self-control. Scene II: Despite naively playing into lago's hands earlier by giving him the handkerchief, Emilia shows her earnest loyalty to Desdemona. When the couple is alone, Othello calls Desdemona "whore", "public commoner" "strumpet" Desdemona denies being unfaithful and asserts both her love and loyalty to Othello He tells her to wait for him in bed and send Emilia away Desdemona asks Emilia to fetch lago, whom Desdemona then questions about Othello's behavior. Emilia thinks that it must be the doing of some "eternal villain" who is looking "to get some office" lago has persuaded Roderigo that he has to kill Cassio if he still wants to have a chance of winning Desdemona ● ● ● Scene III: Othello orders Desdemona to go directly to bed and to dismiss Emilia. Emilia helps Desdemona prepare for bed. As they discuss Othello, D tells her how much she still loves Othello in spite of his behaviour Yet Desdemona's next words is to instruct Emilia to use the wedding bedsheets as a shroud for her should she die. Desdemona then sings a song called "Willow" that she learned from her mother's maid, a woman who's husband went mad and abandoned her. Desdemona then asks Emilia whether she would commit adultery. Emilia responds that woman are just like men, and will cheat on their husbands if their husbands cheat on them. 3 Emilia complains that only men are allowed to have affairs. She arguments for equality and sexual needs of women. ACT V lago instructs Roderigo to ambush Cassio Cassio is seriously injured, lago wounds Cassio from behind and then runs away. From a distance, Othello hears Cassio's shouts of pain and believes that lago has killed Cassio. Moved by lago's loyalty to him, Othello steels himself to go and kill Desdemona in her bed ● In front of Lodovico and Graziano lago identifies Roderigo as one of the "villains" who attacked Cassio, and stabs and kills Roderigo. the death will hide the fact that lago has kept the gold and jewels Roderigo had given him for Desdemona ● ● Scene II: Othello has decided to kill Desdemona to bring about justice (morally right) • torn between his love to her and his resolve to serve cruel justice Desdemona professes her innocence asserting she only loved Othello → he stifles her Emilia comes in to report on Roderigo's death and discovers the dying Desdemona Othello claims he killed Desdemona because he had proof of her infidelity from lago Emilia tells him that Desdemona never loved anybody but Othello (did not deserve her love, raises alarm) ● ● ● ● ● › Emilia discloses that her husband lago was behind this evil plot → She shows her independence and loyalty to both Desdemona and to the truth > lago kills her Othello tries to kill lago • The wounded Cassio explains how the handkerchief came into his possession • Othello realizes his terrible mistake and stabs himself lago is tried and executed CHARACTERS: Othello: A Christian Moor who has earned a high reputation as a general in the Venetian army and has recently married Desdemona, daughter of the Venetian senator Brabantio. characterized by his honest (perhaps even naïve) nature, which, together with his status as an outsider, leaves him vulnerable to lago's plots to make him suspect his loyal wife of infidelity. Weakness: gullibility and blind jealousy he advanced in his career from a slave to an experienced soldier and general Respected and valued as a commander and for his military qualities although he claims the opposite, he is a skillful speaker and appears to Brabantio with dignity and objectivity, without allowing himself to be provoked when jealous → unreasonable, brutal Despite the appreciation he receives as a soldier, Othello, as an African, remains an outsider in the Venetian society Double standard of the V.society: use his military service but reject his skin color (Brabantio) rigid sense of justice → kills Desdemona reason for his gullibility: soldiery: he had lived for the war, either a friend or an enemy A A A A 4 Othello is both an outsider and an insider in the Venetian society: - His race, physical appearance, and remarkable life history set him apart from the other Venetians. - The duke and other characters treat him as an essential part of the state. lago "Put money in thy purse." (I,iii, ll. 330 ff.) The quiet calm of his character and his skillful avoidance of conflict is surprising. →repetition; alliteration →lago takes advantage of Roderigo's naivity opportunistic world view Othello is not presented as a savage barbarian on stage, but as a well- respected general. $ →puppet master: he manipulates them/plays them like a fiddle!) Desdemona The Daughter of the Venetian senator Brabantio. Having been charmed by Othello's tales of exotic lands and military exploits, Desdemona elopes with him before the play begins. She follows Othello to Cyprus and shows constant loyalty to him, even to the moment of death, when he kills her on false suspicions that she has been unfaithful. Brave, ready to go beyond the conventions and gives up her privileged life as a senator's daughter to live modestly with Othello Seen as the embodiment of the virtue: Roderigo does not believe lago at first Her innocent and honest nature contributes to her downfall She stands up for Cassio → reinforces Othello's suspicion Michael Cassio A young, charming, and handsome soldier, whom Othello promotes to the rank of lieutenant, over the more experienced lago. Cassio is loyal to Othello and friendly with Desdemona, though he's unkind to the prostitute Bianca, who seems to love him. lago easily ensnares (verwickelt) the unwitting (ahnungsloser) Cassio in a plot to convince Othello that Desdemona has cheated on him with Cassio. Low tolerance for alcohol, short-tempered nature → easy prey for lago Emilia lago's wife and Desdemona's friend and serving woman. Innocent accomplice despite her best intentions Better judge of character and sense of reality: she recognizes Othello's jealousy and realizes that women are passive and have a subordinate role in the society believes that many women, including herself, would cheat on their husbands under certain circumstances. she proves her own, independent virtue by defending Desdemona's virtue and revealing her husband's crimes in the process → loyal to her mistress till the end (her last words: "Lay me by my mistress" LO 5 Roderigo ➤ lago's tool, gives him money → believes that he can improve his chances with Desdi After he has failed to kill Cassio, lago kills him and at that moment he realizes that he had been his puppet the whole time. Brabantio Loved Othello, invited him to his house but does not approve of him being with Desdi due to his skin color He accuses him of using magic to seduce his daughter Sees their marriage as Desdi's betrayal Duke of Venice has great respect for Othello as a military man, needs his military leadership admires Othello for his good deeds and strong morals: - "If virtue no delighted beauty lack, / Your son in law is far more fair than black." (I, iii,). ◊ light imagery / metaphor recognized their marriage as final TOPICS IN OTHELLO Racism ➜ Racial prejudice; animal terms➜ dehumanization, → They use racist language to try to define Othello not only as an outsider to white Venetian society, but as being less human and therefore less deserving of respect. Othello himself seems to have internalized this prejudice. On a number of occasions he describes himself in similarly unflattering racial terms. And when he believes that he has lost his honor and manhood through Desdemona's supposed unfaithfulness, he quickly becomes the kind of un- rational animal or monster that the white Venetians accuse him of being. → Fear of miscegenation (Rassenvermischung) ➜ Their relationship as unnatural: "nature erring from itself" ➜ Desdemona is aware of their love being unacceptable not only to her father but to the whole Venetian society. Hence, she agrees to marry Othello secretly and leaves Venice with him. → Date of origin: The prejudices against the dark-skinned people addressed in the drama were quite common in Shakespeare's time. The slave trade alone shows how black Africans were not considered to be equal human beings. It flourished at the time of the British Empire, which began during the reign of Elizabeth I. → What is important in Shakespeare's construction is that he presents the African Othello as the good and noble man and the white lago as the villain. In doing so, he challenges a negative stereotype and questions racist attitudes. A racist drama? ➜ No. Shakespeare had to write to please, and a bit of racism here and there would have satisfied his audience. In Othello, the well-respected hero is black, and he marries a white woman. Therefore, the play could not have been a racist play. However, along with way of pleasing the audience, racism is used as a tool to advance the plot of the story. ethnic differences between the protagonists are ultimately not at all decisive for the progress of the drama. Not Othello's and Desdemona's different origins are responsible for their estrangement, but lago. → Especially in today's world, where racism and discrimination based on skin color or ethnic group membership are central social and political challenges, the multicultural aspect should not be ignored. should not be ignored. Finally, it demonstrates once again the timeless, ever-evolving relevance of Shakespeare's work. Yet the color of Othello's skin is obviously a crucial factor in his downfall, because his visibly alien racial identity makes him and his bride far more vulnerable to the schemes of lago than if he were an equally accomplished and indispensable (vollendeter & unentbehrlicher) white man. Their defiance (Missachtung) of the Venetian taboo against such marriages locks them from the beginning into a defensive posture, which predisposes Othello to the insecurity and doubt that grip him so swiftly at lago's influence. But Othello's vulnerability as a black outsider, who unconsciously shares the white 6 perception of his blackness, is inseparable from his thraldom to a patriarchal concept of masculinity which also plays an equally crucial role in Desdemona's fate and his own. Appearance vs. Reality The tragic plot of Othello hinges on the ability of the villain, lago, to mislead other characters, particularly Roderigo and Othello, by encouraging them to misinterpret what they see. Othello is susceptible to lago's ploys because he himself is so honest and straightforward. As lago puts it: "the Moor is of a free and open nature/ That thinks men honest that but seem to be so; and will as tenderly be led by th' nose/ As asses are" (2.1.391-4) →lago manipulates Othello so that Othello sees the appearance that lago wants him to see, rather than the reality of what is actually happening. he has Othello watch Cassio and Desdemona speak, and he has Othello watch him speak with Cassio about Bianca. Manhood and Honor Male figures seek to assert and protect their manhood and their honor. The subplot in which lago gets Cassio drunk and causes him to humiliate himself, also indicates the importance of "reputation". In fact, Cassio asserts that reputation is all that makes you human ("I have lost the immortal part of myself, and what remains is bestial" [2.3.252-3]). ➜the primary means by which men define their honor is their ability to command the faithfulness of their women. In 1.1, lago and Roderigo call Brabantio's honor into question because he hasn't been able to control the romantic or sexual impulses of his daughter. lago drives Othello to question his own manhood-indeed, his very humanity-by making him doubt whether he has power over his wife. In despair over his suspicions about his wife's faithfulness, Othello laments of himself: "A horned man's a monster and a beast" (4.2.62). That is, in his view, to lose control of the woman in his life is to lose everything that makes him human. In other words, without his honor, he sees himself in the same terms that the prejudiced characters see him: as an animal. As soon as doubt about Desdemona's faithfulness creeps in, Othello loses his sense of manhood and begins to be affected by the racial prejudice that he had formerly shrugged off: he laments that it is the fate of "great ones" to be cuckolded (3.3) Othello's military leadership → the source of his manhood For Othello, his reputation is extremely important because, as a foreigner, he can only enter Venetian society through his reputation as a good & honorable soldier. After Desdemona's alleged adultery, he makes this clear with the words "my name, that was as fresh/As Dian's visage, is now begrim'd and black/As mine own face" (III, 3, 392-394). Here, the black-and-white contrast again clearly expresses what Othello would be after losing his honor, namely "only" a "Moor," an outlaw and an outcast from society. As the quotation also shows Othello's honor is not only linked to his prestige as a soldier, but also to a great extent to the chastity and modesty of his wife, Desdemona's possible infidelity is thus equated with a loss of her own honor as well as his. This results in Othello seeing himself as an "honorable murderer" (V, 2, 295), after he has killed Desdemona for her alleged loss of honor. As an explanation for his atrocity (Untat), he states that he acted not out of hatred but for the sake of honor (V, 2). The fact that a person's reputation and his or her actual character are not necessarily synonymous, is also particularly evident in the person of lago. In numerous passages, he is described as honest or describes himself as such. At the same time, however, he is the one who actively damages the reputation of other characters and triumphantly admits, "I am not what I am" (1, 1, 65) All in all, Shakespeare plays with the contradictions between appearance and reality: → Desdemona deceives her father by eloping with Othello. Her modesty as a daughter is thus only an outward pretense, while her fidelity as a wife, which is later doubted, is completely genuine. → After Othello's jealousy of Desdemona and Cassio is aroused, he demands "ocular proof" (III, 3, 366) of their affair, but in the end relies on completely inadequate evidence and lagos representations. All in all, then, the characters give too much importance to ostensible (scheinbar) evidence and appearances, which is why lago's intrigues work so well. 7 Othello's conviction that killing Desdemona is morally right⇒ origin of the drama⇒marital fidelity was essential not only for its emotional significance but also for the reputation or honor of the husband. Womanhood and Sexuality Two contrasting images of womanhood dominate Othello: the virtuous and loyal woman, or Madonna, embodied by Desdemona; and the whore, embodied, to a certain extent by Bianca. → Desdemona asserts independence from her father and obedience to Othello. Women in this society were always obedient to some man, or at least were supposed to be. Men who did not keep their women obedient were seen as failures (Act 1, scene 3). → After Desdemona asks him to reinstate Cassio but asks for some time to himself. Desdemona exits, insisting on her obedience to him as a virtuous wife: "I am obedient" (3.3). →lago portrays all women, whether beautiful, ugly, smart, or foolish, as generally deceptive and sex-starved. But he also says that a woman with perfect virtue would be boring. →lago tries to convince Cassio to actually take a shot at seducing Desdemona by alluding to the idea that demure women are probably just hiding their inner whore. Cassio, like Othello, takes people at face value. (Act 2, Scene 3). lago's wife, Emilia, complicates the simple contract between the Madonna and the whore. Initially, she wants to please her husband and does so by stealing Desdemona's handkerchief. Yet she is not wholly loyal, and even tells Desdemona in 4.3 that she believes many women, including she herself, would cheat on their husbands under certain circumstances. And, finally, she proves her own, independent virtue by defending Desdemona's virtue and revealing her husband's crimes in the process. Gender women are seen as property (unmarried of father, married → of husband) in men's view, only power of women = sexual power women get reduced by their reputation & their (social, relationship) status Emilia = feminist (wants to be treated equally) in Great Chain of Being, they are inferior/ on a lower rank Brabantio defines Desdi's independence as disloyalty to men: "She has deceived her father, and may thee". Jealousy lago refers to jealousy as the "green-eyed monster." Othello's jealousy impedes his ability to distinguish between reality and appearance: consumed by his jealousy, he accepts the handkerchief as a substitute for "ocular proof" of infidelity. Othello's lack of character to tame this passion is his "tragic flaw" and ultimately leads to disaster. Emilia makes it clear that once jealousy has been aroused, it needs no rational reasons but feeds itself, so to speak. As soon as Othello begins to believe lago's assertions that Desdemona is cheating on him with Cassio, he becomes so enraged that he is no longer open to rational arguments, nor does he need them. He assigns much greater weight to other alleged "evidence" SYMBOLS The handkerchief, a white silk fabric with embroidered strawberries ➜a love-token and therefore a symbol of their love ➜ guarantee of fidelity → it is an heirloom (Erbstück) in his family, given by an Egyptian witch to his mother as a charm to keep her husband's love. If the handkerchief were lost, the love would go. → From a strictly physical point of view, the handkerchief with its white color seems to symbolize purity, chastity (Keuschheit), and the untainted love affair and harmonious marriage between Othello and Desdemona. It is also conceivable (denkbar) to see the red strawberries as a sign of the loss of virginity and thus the beginning of sexuality with all its dangers and mptations, which already suggests its misinterpretation as evidence of Desdemona's adultery. 8 The fact that Desdemona cannot produce her handkerchief and that he has seen it on Cassio is for Othello the clearest proof he can get of their affair. lago's strategies: → lago here reveals his capacity to hide his feelings and motives so that his actions don't reveal them. → explains how he will use "reality"- Cassio taking Desdemona's hand, to spin an illusion-that Cassio and Desdemona are having an affair (2.1). → lago once again manages to plant a seed of doubt in another person's mind without seeming to mean to. lago is most deceitful precisely in the moments in which he pretends to be most moderate. And, once again, he follows a moment of backing off with an insinuation calculated to drive Othello still madder with jealousy-all carefully staged: lago cautions Othello that it was just Cassio's dream and may not signify anything about Desdemona's faithfulness. Then lago asks whether Othello once gave Desdemona a handkerchief with strawberries embroidered on it (this is the kerchief that Emilia earlier picked up). When Othello says yes, lago sadly informs him that earlier that day he saw Cassio holding the handkerchief. Possible Connection: "Othello" and "To Kill a Mockingbird" Differences (Othello & Tom R.) -Othello has a stronger position -Othello is treated with respect -Tom R. is not treated well -Othello is more confident (talks to Brabantio) - Tom R. additionally confronted with "fake" racism -Tom R. has no chance to explain Tom R. is accused due to skin color -Othello is accused due to envy and secret marriage Similarities -accused by a father because of a daughter -reduced to outer appearance (race) by people -similar characters: proud, honest -reader sympathizes with them 9