Style, tone, register
Style, tone, register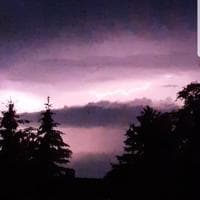 - definitions - different registers - useful phrases
STYLE, TONE, REGISTER When analysing a text, you are often asked to comment on the style, tone or register. It is not always possible to differentiate precisly between them, so they are often considered together. Style is the typical way of writing or speaking used by one particular person. It can refer to choice of words, tone, grammar and narrative techniques. Tone is the general feeling or attitude toward the subject expressed in a piece of writing or a speech. It refers to the emotional or sensual content of a text rather than to linguistic devices. It cre - ates a certain mood. Register is the choice of words, style and grammar used by spea- kers and writers in a particular social context or in a particular type of writing or speech. It often reflects the social status of a person. There are rules about what register is appropriate in par. ticular situations: Register formal informal literary Features formal expressions, foreign words, specialist terms, ob- jectivity, politeness, com - plete and complex sentences informal and colloquial expres- sions, phrasal verbs, simple sentences, subjectivity, can contain slang and even rude or vulgar expressions, incom- plete or grammatically wrong sentences and dialect rhetorical devices, complex, Communicative situation formal letter, formal Speech, unknown adres- sees or hierarchical context spoken rather than writ- ten language, speakers know each other mainly written literary rich vocabulary, use of image- text ry, not always explicit, often needs interpretation USEFUL PHRASES to...
Mit uns zu mehr Spaß am Lernen
Lerne mit über 620.000 Lerninhalten von den besten Schüler:innen!
Vernetze dich mit anderen Schüler:innen und helft euch gegenseitig!
Bekomme bessere Noten ohne großen Aufwand!
Alternativer Bildtext:
make use of.... to create a certain atmosphere by using.... everyday / colloquial / informal / vulgar language formal / literary/slang expressions eloquent / witty / academic / concise / clear / objective /impersonal style Describing style, tone and register specialist terms complex / simple sentences imagery vivid / animated/exaggerated language humorous / ironic / serious / critical / friendly / positive tone polite / rude/blunt way of addressing sb