To Kill a Mockingbird: The Maycomb society / families + Outsiders
Melde dich an, um den Inhalt freizuschalten. Es ist kostenlos!
Zugriff auf alle Dokumente
● Cunningams ● Ewells ● ● ● Finches + neighbors = ordinary people Not poor, quite well off Able to make a good living Respectable ● Long-time residents with status and family history Fixed rules to behave towards whites and blacks Insider knowledge about each other Friendly, socializing behavior Attitude is conservative and traditional Not a homogeneous group O A little different in behavior and attitudes Basically stick to Maycomb's codes and ways ● ● Negroes ● ● Finches + Neighbors Negroes Radleys ● Rightless Live separated -> own living area and church ● Workers, maids Decent ● With morals, pride, education ● "better" than the Ewells ● Nevertheless discriminates against Even Atticus and Mrs Maudie do not question a segregated society, just stand for equality and fairness Ewells ● The Maycomb society Considered inferior & 2nd class Considered criminal ● Considered as white trash Not educated Outsider family Violent father Mother is dead Do not stick to moral behavior and rules in society ● Racist ● Make false accusations towards Tom Robinson Cunninghams ● Kind of Outsiders Social stand under townspeople but above the Ewells Own land ● Well-behaved, hard workers Being modest ● ● ● The Radley's ● ● ● Rumors about Boo: ● Bob Ewell attacks Atticus and his children multiple times ● ● Farmer family Very poor -> pay with goods Walter is in the same class as Scout ● ● No efforts to socialize Rumors about them Living next to the Finch family Stabbed his father with a scissors Has lived in his house for a hundred years Only eats cats and squirrels Big scar on his face, yellow, rotten teeth,...
Nichts passendes dabei? Erkunde andere Fachbereiche.
Knowunity ist die #1 unter den Bildungs-Apps in fünf europäischen Ländern
Knowunity wurde bei Apple als "Featured Story" ausgezeichnet und hat die App-Store-Charts in der Kategorie Bildung in Deutschland, Italien, Polen, der Schweiz und dem Vereinigten Königreich regelmäßig angeführt. Werde noch heute Mitglied bei Knowunity und hilf Millionen von Schüler:innen auf der ganzen Welt.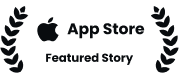 Immer noch nicht überzeugt? Schau dir an, was andere Schüler:innen sagen...
Ich liebe diese App so sehr, ich benutze sie auch täglich. Ich empfehle Knowunity jedem!! Ich bin damit von einer 4 auf eine 1 gekommen :D
Die App ist sehr einfach und gut gestaltet. Bis jetzt habe ich immer alles gefunden, was ich gesucht habe :D
Ich liebe diese App ❤️, ich benutze sie eigentlich immer, wenn ich lerne.
Alternativer Bildtext:
he drooled a lot, very tall He poisoned the pecan tree Outsiders in Maycomb Tom & Boo = Mockingbirds Tom & Calpurnia stand for the black community, are racial Outsiders Ewells are a negative example of outsiders Mrs Dubose is an outsider by her behavior caused of her illness Dolphus Raymond is a social outsider; his life does not fit with Maycomb's ways (married with a black woman) Cunninghams are a positive example of outsiders: they are poor but honorable, proud and honest Newcomers and temporary visitors (Mrs Caroline, Dill Harris) Liberal thinkers (Link Deas, Mrs Maudie, Atticus + the kids)