utopia / dystopia
utopia / dystopia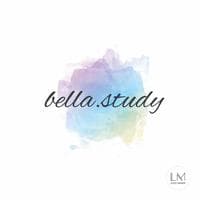 kurzes Referat über Utopien und Dystopien Konzepte / Features / Beispiele aus der Literatur das Referat wurde mit 14 Punkten bewertet bei Fragen könnt ihr mich gerne anschreiben :)
Utopia / Dystopia revision INTRODUCTION the term "utopia" consists of two Greek words which can either mean "nowhere" or "no world" Donnerstag, 11. März 2021 first created and used by the British author Sir Thomas More in 1516 when he published a book of the same name its definition reads:" a Utopia is a perfect world without any problems like war, diseases, poverty, discrimination or inequality" Greek: [dys + tópas] = bad place antonym/opposite of utopia 1 • imaginary place dehumanized, fearful lives resembles the embodiment of a worst-case scenario for a certain society DSYTOPIAN CONCEPTS • totalitarian regime: refers to a society in which nearly every aspect of public and private behavior is regulated by the state + serves as an instrument to implement ideologies (Hitler) violence: is often used as a tool tool with the intention of keeping the citizens down and under control + creates an omnipresent fear, which again frightens people technology replaces humanity: science-fiction element nightmarish extremes: tendencies, which a society is showing right now, are exaggerated to the point where it becomes normal -> in order to give an insight on the possible dangers of these tendencies -> which leads to the next point, the function of dystopian literature FUNCTION • comment on our current society, as well as moral and ethics • serve as warnings to those who read/watch it...
Mit uns zu mehr Spaß am Lernen
Lerne mit über 620.000 Lerninhalten von den besten Schüler:innen!
Vernetze dich mit anderen Schüler:innen und helft euch gegenseitig!
Bekomme bessere Noten ohne großen Aufwand!
Alternativer Bildtext:
( somehow like a tale: a new achievements may look like a great opportunity on the surface, but in reality it isn't creation of "What if scenarios" : • utopia: proposes ideas in order to improve a certain problem / situation EXAMPLES Donnerstag, 11. März 2021 1984 No one had to go to school? You could have an iPod in your brain? Your computer could read your thoughts? No one had to pay taxes? Everyone had plastic surgery? Babies were scientifically created? government controls people by means of constant surveillance indoctrination: propagandistic language "Newspeak" 8sets limits for bot language and thoughts) value of memory destruction of historical documents • society is divided into more and less privileged parties torture is a common tool used in order to have someone admit a "thoughtcrime" In George Orwell's 1984, the protagonist. Winston Smith struggles with oppression in Oceania, a place where "the Party" inspects human actions with the help of "Big Brother". Defying a ban on individuality, Winston dares to express his thoughts in a diary and enters a relationship with Julia. These criminal deeds bring Winston into the eye of the opposition, who then must adapt him, since he is a nonconformist. George Orwell's 1984 introduced the watchwords for life without freedom: BIG BROTHER IS WATCHING YOU. 2 Fahrenheit 451 media is manipulating citizens, nobody thinks for themselves society focuses on entertainment • no individuality (named after professions, jobs) people are reduced to their function + easily replaceable • burning books -> change/ or even erase the past Donnerstag, 11. März 2021 Set in the twenty-fourth century, Fahrenheit 451 introduces a new world in which control of the masses by the media, overpopulation, and censorship has taken over the general population. The individual is not accepted and the intellectual is considered an outlaw. Television has replaced the common perception of family. The fireman - a guy called Montag - is now seen as a flamethrower, a destroyer of books rather than an insurance against fire. Books are considered evil because they make people question and think. The people live in a world with no reminders of history or appreciation of the past; the population receives the present from television. Brave New World individuals don't have any control over their mind have to face consequences for individual thinking soma-drug • injustice in terms of science and ethics • breeding / manipulating embryos people don't want to know the truth but instead live happily in their blissful ignorance" The novel "Brave New World" examines a futuristic society, called the World State, that revolves around science and efficiency. In this society, emotions and individuality are conditioned out of children at a young age, and there are no lasting relationships because "every one belongs to every one else". Children are created outside the womb and cloned in order to increase the population. There's a class system according to which embryos arec provided differing amounts of chemicals and hormones in order to condition them into predetermined classes. The Hunger Games government uses the tv show for commercial reasons candidates have to fight for their survival two class society (rich Capitol - poor districts) poor people are promised gifts, food -> in order to keep them in check || The protagonist, 16-year-old Katniss Everdeen, lives in the future, post-apocalyptic nation of "Panem" in North America. The Capitol, a highly advanced metropolis, exercises political control over the rest of the nation. The Hunger Games is an annual event in which one boy and one girl aged 12-18 from each of the twelve districts surrounding the Capitol are selected by lottery to compete in a televised battle royale to the death. 3 utopia/dystopia semester 12.1 utopia Sir Thomas More (1516) [greek: obtonía utopía] "no world" / "nowhere" a Utopia is a perfect world without any problems like war, diseases, poverty, discrimination or inequality HULDA Rogeren ALEX ANDREEV dystopia [Greek: dys 'bad' + tópas 'place'] anytonym of "utopia" imaginary place dehumanized, fearful lives worst-case scenario for a society totalitarian regimes ● dystopian concepts dictatorship control, power regulations complete surveillance implementation of ideologies glorification/justification of violence punishments regulations • strict laws • authority fear technology replaces humanity ● dystopian concepts ● dictatorship control, power regulations complete surveillance nightmarish extremes current tendencies exaggeration mind game function warning to contemporary societies • comment/appraisal creating "what if..." scenarios addresses topics that are unspoken (yet) weighs up chances & risks of scientific progress / inventions 1984 George Orwell surveillance, Big Brother totalitarian regime • no freedom of thought • torture division of society ● media = manipulation • loss of identity Fahrenheit 451° Ray Bradbury ● manifestation of uncritical thinking • cover the past's tracks destruction of knowledge Brave New World Aldous Huxley biotechnology mind control punishment drugs genetic engineering cloning The Hunger Games Suzanne Collins two-class society • tv show/game for entertainment purposes only • fear survival suppression of minorities society future government education economy atmosphere legislation utopia equality optimistic democracy equal, accessible for all no money, fair distribution of goods happy, harmonic fair system dystopia classes, caste system pessimistic totalitarian regime propaganda rich and poor people, no in between unfortunately, unlucky, depressed excessive punishment