Englisch /
Analyzing a newspaper article, mediation
Analyzing a newspaper article, mediation
Analyzing a newspaper article, mediation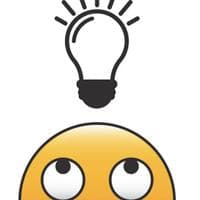 Lernen mit Zetteln
45 Follower
line of argument, choice of words, mediation , e-mail
Analyzing a newspaper line of argument (structure) #9 the reasoning and thought pattern you use specific point or to try to convince to make a someone of something #7 thetorical devices: grid *7 chlevice of words / language: s emphasize positive words iz choose strong words (use specific, precise words 47 choose Gavoid article: #-topic seulence: sketes what the programl is about conclossion, reffing refering back to the beginning to the main argument qurreal: a serious, urgent or heartfelt request , a call for action 1 - - unckerstandable (easy wovels obsolete words (veraltet, unmodern. auser Gebrunch) #quoting experts / authorities : to lend credibility андишан to the argument facts and figures : to give credence to the point made supporting the examples: illustrating or main arguments AMAN... types of articles: > news article:- factual information provides matuly answer to the who, what, where, when, why and how of an incident new story in S -> Feature article:-explores death not tell you what has happene -more: look at the wider context of a news story -> opinion piece: author expresses his grinion editorial: always written by the paper's editor & columu in curitken by a regular or a guest columnist - opinion is of the writer and not (necessarily) of the paper leave out need - mediation: → may add a suitable text before or giving information about the circumstances affer any information you don't a word or > pargnhrase /explain if you don't know the exact translation of if idiomatic features like proverbs are not the same in the new language > Choose the style and register that fits the text ty/le you have...
Mit uns zu mehr Spaß am Lernen
Lerne mit über 620.000 Lerninhalten von den besten Schüler:innen!
Vernetze dich mit anderen Schüler:innen und helft euch gegenseitig!
Bekomme bessere Noten ohne großen Aufwand!
Alternativer Bildtext:
to prockice (e.g. an email, lette, blog) Email formal Dear Mr/Mrs tuame I look forward to hear from you. without delay I could - I hope тако I'm writing with thanks for writing to me. reference to your e-mail informal Hello / Hi & name + help you. Yours sincerely, we (Dear Hope to hear from you soon Best wishes Keen in touch (669). 7 magnetic here line > useful subheads -> informative and engaging Gody