Melde dich an, um das Know freizuschalten. Es ist kostenlos!
2. Current situation. This year, the UK left the EU (January 31 2020) 0 0 ● · 0 0 O 3. what is a "nard Brexit", also referred as "Australia model" what is meant by "soft Brexit" Hard Brexit = UK stops being a member of EU single market O O منسية O Now they need to overcome the 11-month transition (after that changes will come) O Now they need to clear up future problems that aren't solved yet Us Future trade deals UK must comply with all EU rules and laws figure out new relationship between the UK and the EU 4. why are the negotiations so difficult? what are the problems? The British law is deeply interlinked in one another due to the long time of working together Border between Ireland and Northern Ireland must be planned good Soft Brexit developing their own law and how to handle Immigration arrangement that enables uk to trade freely with EU partners (without restrictions or tariffs) = not a lot of change works closely with Eu together (retaining some form of the singlemarket) minimized disruption to trade, supply chains and businesses in general Nearly half of the british Voters was against the Brexit (many people will be unhappy with the situation Opinions are not the same (Decision hard or soft Brexit ?) ● Bonus: : Controversial Ided Prime Minister Johnson is about to realize? •...
Nichts passendes dabei? Erkunde andere Fachbereiche.
Knowunity ist die #1 unter den Bildungs-Apps in fünf europäischen Ländern
Knowunity wurde bei Apple als "Featured Story" ausgezeichnet und hat die App-Store-Charts in der Kategorie Bildung in Deutschland, Italien, Polen, der Schweiz und dem Vereinigten Königreich regelmäßig angeführt. Werde noch heute Mitglied bei Knowunity und hilf Millionen von Schüler:innen auf der ganzen Welt.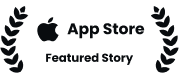 Immer noch nicht überzeugt? Schau dir an, was andere Schüler:innen sagen...
Ich liebe diese App so sehr, ich benutze sie auch täglich. Ich empfehle Knowunity jedem!! Ich bin damit von einer 4 auf eine 1 gekommen :D
Die App ist sehr einfach und gut gestaltet. Bis jetzt habe ich immer alles gefunden, was ich gesucht habe :D
Ich liebe diese App ❤️, ich benutze sie eigentlich immer, wenn ich lerne.
Alternativer Bildtext:
threatens peace process in Ireland O no deal until October 15? Il no deal means that the uk must move on (he thinks that could have a good outcome) 23. June. 16 UK votes to leave the EU (Referrendum) → 52 to 48% 11.-13 July 16 Theresa May wins conservative Party leadership + becomes Prime Minister 17. January 17 UK intends to leave the EU's single market (no deal with the EU) 29 March 17 UK sends a letter to european council, triggering article 50 (departure in 2 years's time) 18 April 17 UK announced unexpectedly a snap general election (→June) 22. September 17 proposes a two-year post-Brexit transition period. 9 September 19 "Benn bill" becomes law la preventing UK from leaving EU with no exit deal, without parliament's consent 25 November 18. UK and EU need to find an agreement Un deal on exit terms needs an approval of both 28 October 19 EU offers UK a Brexit "flextension" until January 31 2020 13 December 18 Theresa May is forced to step down 12 December 19 UK's general election is won by Boris Johnson's Conservatives (80-seat majority) Scotland and Northern Ireland are registered as strongly anti-Brexit 31 January 2020 UK leaves the EV officially at midnight 15 January 19 12 March 19 government loses meaningful vote on Brexit deal 20 March 19 pro-EU protesters demonstrate for a second referendum in London (hundreds of thousands ) 11/11 April 19 Theresa May delays the Brexit again 23 July 2019 Boris Johnson becomes Prime Minister .. F O O O The UK can save a lot of money because they do not longer need to contribute to the EU budget They can be more free in creating their own laws more openly Brexit offers the possibility of new jobs O Brexit could improve border security O O 0 O OSITIVE BREXIT 0 They can establish their own trade agreements => getting rid of tariffs • Brexit can establish the sovereignty of Britain • Brexit would reduce the issues with forced immigration associated with the EU • Brexit could help to stop issues with bureaucracy our Money Give the NHS millions more every week Our Economy - Create new jobs with new trade deals • Our Borders New points-based immigration system 0 Deport dangerous foreign criminals Cut VAT on nousehold energy bills ● 0 E 0 They can solve the problem of unemployment better (full concentration on UK) No multi-currency problem just pounds Britains influence in the world wouldn't be regulated by the EU our Security our taxes FFECTS 25.09.20 NEGATIVE EFfects: FBREXIT • You will need a visa to travel from now on 0 negative development in global economic recovery UK would lose the benefits of free trade with neighbour's but they want to do their own trade agreements loss of EU citizenship U problems with health care /pensions/ taxes • Products will rise in price because British People need to pay higher taxes etc. • Security service will lose power because the communication between UK and EU departments won't be that easy anymore (could that mean terror attacks will increase again?) 0 drop in trade > London could take years to reforge it's trade ties with the Eu O long-term consequences they want to make their own decisions (be more independent) individually (+ gain power) They want to shape their own Nation 25.09.20