Mother to Mother Zusammenfassung
Melde dich an, um den Inhalt freizuschalten. Es ist kostenlos!
Zugriff auf alle Dokumente
Chapter, No. and title Authors preface Chapter 1, Mandisas lament Chapter 2, Mowbray- Wednesday 25th August 1993 Page Numbers 1-4 5- 19 Content, Characters - giving information about Amy Biehl and the marginal facts for understanding the book Mandisa tries to justify her sons behaviour. she talks about how he had to grow up in very bad conditions and that he lives a better life in prison than at home. she also talks about that it was kind of Amy's fault that she was in the township were no other white people were seen Amy: The girl drives for last time to university to say goodbye to her friends. she decides to drive them home to their township. when they arrived there a map of people surrounded the car and Amy probably got killed. Mandisa: she describes the way that she and her children are living in the township and that oldest boy is kind of lazy, he only strolls around the township and not going to school. The boys got distracted on the way home by a crowd swarming a small car but the boys are heading the other way. it's important to know that because it points out that Mxolisi was not 1st to the scene and a riot was already forming around the car Chapter, No. and title Chapter 3, 5.15 pm- Wednesday 25th August 1993 Page Numbers 20-39 Content, Characters Mandisa: she is working at the home of her employer. it gets clear that Mrs Nelson is a...
Nichts passendes dabei? Erkunde andere Fachbereiche.
Knowunity ist die #1 unter den Bildungs-Apps in fünf europäischen Ländern
Knowunity wurde bei Apple als "Featured Story" ausgezeichnet und hat die App-Store-Charts in der Kategorie Bildung in Deutschland, Italien, Polen, der Schweiz und dem Vereinigten Königreich regelmäßig angeführt. Werde noch heute Mitglied bei Knowunity und hilf Millionen von Schüler:innen auf der ganzen Welt.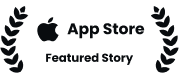 Immer noch nicht überzeugt? Schau dir an, was andere Schüler:innen sagen...
Ich liebe diese App so sehr, ich benutze sie auch täglich. Ich empfehle Knowunity jedem!! Ich bin damit von einer 4 auf eine 1 gekommen :D
Die App ist sehr einfach und gut gestaltet. Bis jetzt habe ich immer alles gefunden, was ich gesucht habe :D
Ich liebe diese App ❤️, ich benutze sie eigentlich immer, wenn ich lerne.
Alternativer Bildtext:
woman who lives her white privilege. Then she suddenly says that she is going to drive Mandisa partway home. As that's a strange behaviour Mandisa suspects something has happened. She jumps on a bus, still wondering why everything's so crowded. Mandisa remembers her own childhood in the (1968) and how she was relocated into the township but gets the chance to go to school as many other would've liked their kids to as the educational resources were little. mandisa still misses her old home which although made up of shacks was a choice. Back on the bus in the present Mandisa gets to know that a car was stones overturned and sat alight. she realises that it was close to home and worries about her children (especially Mxolisi). As she gets home shes happy to see her daughter. Chapter, No. and title Chapter 4, 7:30pm Page Numbers 40-47 Content, Characters mandisa arrives at home and asks her daughter (as she now knows she is safe) were her boys are. she still admits to herself that she is the most worried about Mxolisi because her bond to him is very strong. Lunga is home but Mandisa is upset that her daughter is not more concerned by her brothers absence Her neighbour knocks on the door and wants to know what's happening with Mandisa but Mandisa herself hopes to get information from her neighbour. she reveals that she's heard a white woman was killed in the township earlier of the day. mandisa starts worrying about the consequences the death of the white woman will have for the black community. mandisa wonders what the police is going to do and why there has to be so much violence. her neighbour reveals that the crime was committed by schoolchildren. and she tells Mandisa the crime happened on their street and was committed with a knife... "they stabbed her" Chapter, No. and title Chapter 5 Page Numbers 48-79 Content, Characters Mandisa feels weakened, lays down in bed and starts to think of the murder. Mandisa begins to tell the story of how she ended up in the township. she recounts her memory is the Friday she first heard rumours of relocation. her mum sends her out to buy some food in a store. After tea Mandisa returns back to her Fridays chores. she helps collect the bottles when men come to buy to drink and talk after work. The girl over here is one man he said that he heard the government is planning on relocating all black South Africans and Cape Town. she dismisses this as a rumour but later she hears the man talk to her mother about it and sees the rumours circulating around the neighbourhood. The girl wonders how the government could even move the residents of Blouvei because there are so many people. on a Sunday months later Mandisa and her friend Khaya are playing on a hill nearby her home with her friends when an aeroplane appears overhead. It spews pieces of paper which the children and their parents first mistake for some kind of weapon. instead they are flyers full of typos which translated announce: 66 All Blouvei will be relocated next month". Mandisa realises she will soon lose the only home she's ever known. she returns home with the papers and shares them with her parents which are as shocked as she is. well sounds announcing a town meeting and the adults leave their homes together and discuss the flyers. when they return they are frustrated because the meeting was full of endless questions and very few answers. The meetings continue for days and days and representatives are sent to the government but are rejected. even white employers are asked to help but nothing will change the mind of the government and its officials. Chapter, No. and title Chapter 5, Part 2 Page Numbers 64-79 Content, Characters early in the morning on September 1 Mandisa and her family wake up to their house burning down. police cars, bulldozers and military vehicles surround the township and white men are destroying homes, forcing the residents to relocate. families try to salvage what they can from their homes pulling the structures down themselves to save building materials. The whole town begins to march to the new home. The change of their place of living has different effects on the people. some people feel that this change bettered some while others feel dehumanised. back in the presence in 1993 neither her son nor her husband have returned home and she wonders what is wrong with her son and why he refuses to listen to her and is not so open with her anymore. Dwadwa returns home but Mxolisi is still gone. Mandisa worries a lot and can barely eat. Her husband is fed up because of the behaviour of Mxolisi. Mandisa Gets ready for bed and reflects on the violence that has been occurring in her neighbourhood for years. Still this past violence was different from the murder of a white woman. That night in bed zMandisa And her husband are talking about the behaviour of Mandisas eldest son and how they are not responsible for his actions but as the parents they are also responsible for his life in a certain way. then she explains that schools have gotten worse since her own childhood. His son is 20 but still in the classes he should've completed at age 11 or 12 everything due to the boycotts and riots. Mandisa then briefly addresses the mother wondering if the girl went to school and if she did if she understand that the township was not safe for the likes of her. Embed she reflects upon the havoc the children are creating.