Melde dich an, um das Know freizuschalten. Es ist kostenlos!
5 EFE 10 ulia Assignments 1. Summarise the main points the two columnists give. (comprehension - 8 points) 2. Analyse how Cal Newport and Patrick Gillooly state their attitude towards social media in the article and explain the means used to underline them (register, stylistic devices and tone). Do not forget to give (analysis-14 points) evidence from the text. 3. Comment on the benefits and burdens of social media based on the article and your knowledge gained in class. (comment-10 points) 15 2nd exam PART A: Reading & Writing Topic: The Influence of social media on college and career goals The following newspaper article from Caroline Crosson Gilpin was released on The New York Times' online website on 24th February 2017. The article states the opinions of two columnists (Cal Newport and Patrick Gillooly). ) 10th December 2021 Will Social Media Help or Hurt Your College and Career Goals? Facebook, Twitter and other social media sites have become an integral part of teenage culture. Yet the snarky comment or inappropriate picture we share with our friends just might not project the image we want the rest of the world to see, especially as we get older. How more personal, makes reader part of the text /problem careful are you online? question-> keeps interesting and [...] Cal Newport argues that social media can hurt your career: short forms As you become...
Nichts passendes dabei? Erkunde andere Fachbereiche.
Knowunity ist die #1 unter den Bildungs-Apps in fünf europäischen Ländern
Knowunity wurde bei Apple als "Featured Story" ausgezeichnet und hat die App-Store-Charts in der Kategorie Bildung in Deutschland, Italien, Polen, der Schweiz und dem Vereinigten Königreich regelmäßig angeführt. Werde noch heute Mitglied bei Knowunity und hilf Millionen von Schüler:innen auf der ganzen Welt.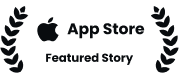 Immer noch nicht überzeugt? Schau dir an, was andere Schüler:innen sagen...
Ich liebe diese App so sehr, ich benutze sie auch täglich. Ich empfehle Knowunity jedem!! Ich bin damit von einer 4 auf eine 1 gekommen :D
Die App ist sehr einfach und gut gestaltet. Bis jetzt habe ich immer alles gefunden, was ich gesucht habe :D
Ich liebe diese App ❤️, ich benutze sie eigentlich immer, wenn ich lerne.
Alternativer Bildtext:
more valuable to the marketplace, good things will find you. To be clear, I'm not arguing that new opportunities and connections are unimportant. I'm instead arguing that you don't need social media's help to attract them. My second objection concerns the idea that social media is harmless. Consider that the ability to concentrate without distraction on hard tasks is becoming increasingly valuable in an increasingly complicated economy. Social media weakens this skill because it's engineered to be addictive. The more you use social media in the way it's designed to be used- persistently throughout your waking hours the more your brain learns to crave a quick hit of stimulus at the slightest hint of boredom. Gives examples →→shows situations we all know Once this Pavlovian connection is solidified, it becomes hard to give difficult tasks the unbroken concentration they require, and your brain simply won't tolerate such a long period without a 20 25 ) -30 own opinion=) EF E ↑ 2nd exam 10th December 2021 fix. Indeed, part of my own rejection of social media comes from this fear that these services will diminish my ability to concentrate - the skill on which I make my living. - The idea of purposefully introducing into my life a service designed to fragment my attention is as scary to me as the idea of smoking would be to an endurance athlete, and it should be to you if you're serious about creating things that matter. comparison =) makes point of view clear In contrast, Patrick Gillooly argues that your social media presence can be as important as your résumé. Mia short form Most employers and customers I've talked to are ultimately looking for confirmation of their excitement about you, not reasons for suspicions or doubts. Not having any profile could be seen as a red flag, so why give a potential employer any reason to question your candidacy? personal pronounce Your social media presence and, really, your whole digital footprint - is no longer just an extension of your résumé. It's as important as your résumé. Social media use is now a standard of the hiring process, and there's little chance of going back. You need to realize that social media wields great power: What you say there - including saying nothing at all has an effect on your network or on the employer who is checking out your Instagram account. But remember that you control what people see. By being more judicious about what you share or by altering the platform settings where possible, you can manage your digital trail to increase the odds that a potential employer will form a positive 35 impression of you. - - Annotations Source: www.nytimes.com/2017/02/24/learning/will-social-media-help-or-hurt-your-college-and-career- goals.html 1.2 snarky-abfällig 1.8 objection - Einwand, Widerspruch 1.11 persistently - permanently 1.12 (to) crave - begehren 1.27 résumé - here: Lebenslauf 1.24 suspicion - Verdacht shows with two different art deals with of social media using disadvantages and advantage of both side. It deals It deals with all the disadvantages of using social media. especially in you coe [474 words, Last access: 10th Nov 2021] sides All the best! Lno, 1 Summary ->who? wha? when? where? why? The given newspaper article, "Will Social Media Help or Hurt your college and Career Goals" by Caroline crosson Gilpin was published on 24th February 2017 on The New York Times` online. * I deals with all the disadvantages and difficulties of using social media daily especially for our career. In the beginning the author Little introduction to make writes acte a clear what she is talking about. She says that several social media platforms have an intergal part of teenage and that social meclia and become Culture everything about it does not represente the truth. After that, Cal Newport explains his point of view. The way he sees it, social media can easily hurt everyones career and that we do not need social media to find opportunities. or connections, they will find us. In addition The says that social media weakens the Altamfannt T._:_4. 1.1 R √necessarily Z 1.2.1.1 1.2.1.2 good! 5 EF E Erwartungshorizont für Mia - Klausurteil A (80%) : Schreiben mit Leseverstehen (integriert) 1. Inhaltliche Leistung Teilaufgabe 1 (Comprehension) 1 2 1 3 2 Anforderungen: Die Schülerin / Der Schüler begins the summary with an introductory sentence including author (Caroline Crosson Gilpin), title, text type (article) and topic (the influence of social media and your online performance on your career or college goals) depicts main aspects/ arguments of the article, at hand: 1. The author states the opinion of two columnists (Cal Newport and Patrick Gillooly) on the question "how careful are you online?" 1. Newport claims that social media can hurt your career goals in pointing out that Teilaufgabe 2 (Analysis) 2 exam: The Digital Age 3. on the other hand, social media distracts their users from hard working 2. In contrast, P. Gillooly argues that the internet presence can be as important as your curriculum vitae (résumé) 2. on the one hand, good job opportunities will be given also without social media Anforderungen: Die Schülerin / Der Schüler ... summarises the columnist's attitude briefly and names techniques used (regisler + aspects of style): 1. C. Newport thinks it can destroy careers 2. P. Gillooty's opinion is that it is a necessary thing for getting a job nowadays. ... names the register used and explains in context, e.g.: 1. Use of colloquial language ("to be clear (1.6), "and really" (1.27)) reader involvement, 2. abbreviations (don't (1.8), I'm (1.6)) reader feels in no lower position than the columnists and involved into awareness of relevance of social media on careers nowadays 1. Employers and customers look for proof for their excitement for you in the internet, so that no online profile can raise questions or doubts 2. Online research is part of the hiring process nowadays SUMME Teilaufgabe 1 2. 3. 4. names rhetorical device/ choice of words used and explains in context, e.g.: 1. Use of question "How careful are you online?" (II. 4-5) reader gets involved to think about his/her situation of what to post online. your career. 3. Use of personal pronoun "you" (e.g. ll. 30, 32, 33) direct address to the reader in importance/ risks of digital footprint (involvement). 1. names rhetorical device/ choice of words used and explains in context, e.g.. Rhetorical question "why give a potential employer any reason to question your candidacy?" (l. 26) readers involvement in importance of a positive presence in social media. 2. The author states the opinion of two columnists ("Patrick Gillooly argues" (1. 22)) reliability of disadvantages and advantages of digital presence concerning Use of metaphor "a quick hit of stimulus on the slightest hint of boredom"(1.13ff.) "the idea of smoking would be to an endurance athlete" (1. 20) state negative influence of social media on attention span. Repetition increasingly" (1. 101.), "important to underline the significance of social media on employers. Simile "as a red flag" (1. 26) state downside of not having an online profile (might lower career chances). erfüllt ein weiteres aufgabenbezogenes Kriterium max. Punkt- zahl 10 December 2021 2 6 8 max. Punkt- zahl 4 4 4 2 (2) er- reichte Punkte 4 er- reichte Punkte 2 6 2 2 3 4 0 EF E Teilaufgabe 3 (Comment oder Re-creation of text) Anforderungen: Die Schülerin / Der Schüler ... in reference to C. Newport's oder P. Gillooly's view, the student introduces the topic relevance of the comment, he/she states his/her opinion briefly depicts his/her opinion reasonably, by naming arguments and adding examples or 1 2 3 4 2 3 facts 1 Distraction, embarrassing pictures that cannot be deleted as internet is permanent. 2. Application for jobs and university faster and without paperwork, get a lot information very fast, upload resumes etc, connect worldwide for jobs or colleagues 5 2 exam. The Digital Age ... summarises his/ her arguments in a conlusion erfüllt ein weiteres aufgabengezogenes Kriterium 1 Aufgabenbezug/Textformate: richtet ihren / seinen Text auf die Aufgabenstellung aus und beachtet die Textsortenmerkmale der jeweils geforderten Zieltextformate. 6 SUMME Teilaufgabe 3 SUMME Klausurteil A-Schreiben mit Leseverstehen: INHALT Anforderungen: Die Schülerin / Der Schüler Ökonomie (/Belegtechnik): formuliert hinreichend ausführlich, aber ohne unnötige Wiederholungen und Umständlichkeiten (auch unter funktionaler Verwendung von Verweisen und Zitaten). Ausdrucksvermögen / Verfügbarkeit sprachlicher Mittel [16 P.) Anforderungen: Die Schülerin! Der Schüler 2. Sprachliche Leistung / Darstellungsleistung Die Bewertung erfolgt orientiert an den in den Lehrplänen ausgewiesenen Referenzniveaus des Gemeinsamen europäischen Referenzrahmens (GeR). Kommunikative Textgestaltung [16 P.] Textaufbau: erstellt einen sachgerecht strukturierten leserfreundlichen Text, u.a. durch sprachliche Verknüpfungen, Absätze als erkennbare Sinnabschnitte. 4 Eigenständigkeit: löst sich vom Ausgangstext und formuliert eigenständig. Wortschatz: verwendet einen sachlich wie stilistisch angemessenen und differenzierten (allgemeinen, thematischen, analytischen) Wortschatz. Sprachrichtigkeit [16 P.] Satzbau: verwendet einen variablen und dem jeweiligen Zieltextformat angemessenen Satzbau. 7 Wortschatz 8 Grammatik Anforderungen: Die Schülerin / Der Schüler beachtet die Normen der sprachlichen Korrektheit im Sinne einer gelingenden Kommunikation. autin Maahtnah 10 December 2021 max. er- Punkt- reichte zahl Punkte 3 6 1 (2) 10 32 max. Punkt- zahl 8 4 4 3 5 8 1 0 9 26 5 er- reichte Punkte 6 max. er- Punkt- reichte zahl Punkte 3 3 3 8 5 max. er- Punkt- reichte zahl Punkte 7 7 6 5 Lno, 1 Summary ->who? wha? when? where? why? The given newspaper article, "Will Social Media Help or Hurt your college and Career Goals" by Caroline crosson Gilpin was published on 24th February 2017 on The New York Times` online. * I deals with all the disadvantages and difficulties of using social media daily especially for our career. In the beginning the author Little introduction to make writes acte a clear what she is talking about. She says that several social media platforms have an intergal part of teenage and that social meclia and become Culture everything about it does not represente the truth. After that, Cal Newport explains his point of view. The way he sees it, social media can easily hurt everyones career and that we do not need social media to find opportunities. or connections, they will find us. In addition The says that social media weakens the Altamfannt T._:_4. 1.1 R √necessarily Z 1.2.1.1 1.2.1.2 good! A-ow shill 1.2.1.3 1.2.2 R Cs-ive The became Lit 2.1 skill for us to concentrate without being distracted. social razeli Besides, he good! that we mentions that social media was invented to be addicted and the more we use - the more we will get addicted to it. After that, he tries to med says should be scared if we are serious about creating things that matter. After cal Newport's argumentation, Patrick Gillooly states his point of view which is the apposite of Cal's He says that social media our résumé as important as and he supports this opinion. Furthermore, he highlights the disadvantages of not having any profile and underlines the advantages of social media. In addition, he explains that social media wields great power and allows us access to different opportunities in life. no. 2 Analysis Caroline (rosson Gilpin wrote the newspaper article "Will Social Media Help or Hurt Your College and Career Goals? to draw her reader's attention to the and advantager problems of using social media, especially career. Therefore, she uses for our several stylistic and rethorical devices many other strategies to and achieve this. To beging with, the text is written in (an) informal language. cal Newport and Patrick Gillooly both R use short forms in phrases like:" I'm not ." (116) / "Monst employers arguing that... and customers I've talke to...." (1.24). Using short forms keeps the readers attention because it does not feel like a non-fictional text where you are just reading dozens of new informations. Besides, they use personal pronouns such as "we want" (1.3)," your social media presence and really, your whole digital footprint. "(1.27) to make the reader a part of the text and lets the reader identify with the problems, more.. L 11 IR rethorical tearets Moreover, "questions are keeping the text interesting bet se makes the reader Also, the because of that, the Lreader thinks about the meaning of the text more because he or she is wondering how the person itself would have answered these questions. This is shown How careful are you online?" | (11.3), "why give a potential employer R (-) Z 22.1 good! piees со C 2.3.2 good! 2.4.1 W-messages Co-themselves good! St کیا 3 R 2.3 any reason to question your candidacy?" (1.26) these question mention the thing. I sad already said. In addition, there are given examples. and situations we all know and we have all been in in phrases. like и you use The more Social media in the way it's designed to be used -C...3- the more your brain learn to crave a quick hit of stimulus at the slightest hint of boredom. "(11.12-14) o because of that, the reader does not feel alone with the problems that were mentioned before. furthermore, the use of comparisons 2.4 and contrasts make the point of view more clear. It is easier for the reader to understand what the author means. This is shown in sentences. scary as "1.20), "In contrast" like "1 as What do they refer to? (122), "It's as important as your résumé " KT3 (1.28). the newspaper article All in all is full of rethorical and stylistic devices that make the text not only enjoyable to read, but also readers attention. w-engagez Lengage the encourage the Mader to be more careful with social media. no. 3 Comment In the following comment on the newspaper article from Caroline Crosson Gilpin "Will Social Media Help or Hurt your College and Career Goals?" which was puplished on 24th February 2017 on The New York Times' online. It discusses. wether social media 1 helps us of is good for us and or if it hurts us and our future or if it 41 I would like to is bad for us. I agree wit understand that the topic and the author un that agree with i it's hard to find the perfect midale! between of using social media too much' and 'too less! Altamforet Traindef Aoud To begin with, you can say that we don't really need Social media's help to attract apportunities which, in my opinion [[is rig correct] There are many R A Prap by 3.1 R Wdn-KT3 A 3.1 ground Präp-for W little St 3.2 Rogon N. R 3.2 R 3.2 PR Which thing Go 3.2 W-inspire 2 other ways to get in contacts or the connections needed. I mean, in the past they also managed to do this without any digital device. Don't get me wrong. I do think that maybe with our smartphones it is easiert & to get in contact, but it's also way easier to get distracted by any your smartphone. it could be s at least Lon the other hand in my opinion, er strange for your the owner of the company you want to get into when you 4 don't have any social media profile at all. It's harder for him to contact you or do other stuff because Social media is a part lives these days. For the a bit weird of our manager it seems that you are completely off of social media and make hin some thing which be in your question some CO couldn't interests. In addition, social media does not just help us, it can also inspirate us. for example when an influencer an Instagram achieving their dream job and talking about it could inspirate us and motivate you to not give up and keep going. we see I'd like to finish by saying that I do understand both sides and can give arguments for both opinions but in the end I think that social media nowadays is such a big part of our lives and culture that you almost can't escape it really. * It shows two different sides. of the use of social media and deals with several advantages. and disadvantages of both opinions. Sehr gut minus 16.12.21 3.2 S.O. 1.1 3.3