Melde dich an, um den Inhalt freizuschalten. Es ist kostenlos!
Zugriff auf alle Dokumente
1.general Facts -biggest part of Great Britain (130 000 km/2) -Language: British English -Population: ca. 56 Mio. England -Capital: London -National Day: 23.04 (Sankt George's Day) -Government: constitutional monarchy (Kontitutionelle Monarchie) 2.important cities, areas, landscape -London = 14 187 186 (Ew) -Birmingham (Wolverhampton) = 2 938 973 -Leeds-(Bradford) = 2 128 760 -Liverpool-(Birkenhedd) = 1 652 158 -Glasgow = 1 649 240 Mountains -Scafell Pike = 978m River -Severn 354 km -Themse 346 km Areas -North East England; North West England; Yorkshire & the Humber; East Midlands; West Midlands; East of England; South West England; South East England; Greater London 3.most famous sights -Buckingham Palace -Westminster Abbey -Stonehenge -Big Ben -The London Eye -The Tower Bridge 4.10 most important facts on History -1337-1453: Hundred Years' War is the time of...where English Kings Trier to assert their claims to the French throne by force of arms -1665: The Great Plague was a plague epidemic in the South of England. It claimed about 100 000 lives, about 70 000 of them in London, which corresponded to about one fifth of the city's population. -1666: Great Fire of London, was a conflagration that lasted several days and destroyed four-fifths of the city of London, including most of the medieval buildings. The fire left about 100 000 inhabitants homeless. -1707: The Acts of Union, passed by the English and Scottish Parliaments in 1707, led to the United Kingdom of Great Britain on 1...
Nichts passendes dabei? Erkunde andere Fachbereiche.
Knowunity ist die #1 unter den Bildungs-Apps in fünf europäischen Ländern
Knowunity wurde bei Apple als "Featured Story" ausgezeichnet und hat die App-Store-Charts in der Kategorie Bildung in Deutschland, Italien, Polen, der Schweiz und dem Vereinigten Königreich regelmäßig angeführt. Werde noch heute Mitglied bei Knowunity und hilf Millionen von Schüler:innen auf der ganzen Welt.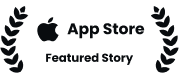 Immer noch nicht überzeugt? Schau dir an, was andere Schüler:innen sagen...
Ich liebe diese App so sehr, ich benutze sie auch täglich. Ich empfehle Knowunity jedem!! Ich bin damit von einer 4 auf eine 1 gekommen :D
Die App ist sehr einfach und gut gestaltet. Bis jetzt habe ich immer alles gefunden, was ich gesucht habe :D
Ich liebe diese App ❤️, ich benutze sie eigentlich immer, wenn ich lerne.
Alternativer Bildtext:
May of that year. -1765: The workers were replaced by machines. Things were made in factories. The Population fell into misery. The invention of the steam engine by James Watt marks the beginning of the Industrial Revolution in England. -1775-1783: American War of Independence took place from 1775 to 1783 between the Thirteen Colonies and the British colonial power. It was the American independence movement and led to the creation of the Unidet States of America. -1792-1815: England went to war against Napoleon and suffered a defeat that led to an economic crisis. -1801: England and Ireland join together to form the United Kingdom. -1914-1918: World War I -1939-1945: World 5.Typical things, traditions... -School uniform -Teatime (Afternoon tea), between 4pm o'clock and 5pm o'clock -Guy Fawkes Night (Bonfire Night)-> Public firework on November 5 -The Proms -> summer concert series London 6.Problems, conflicts Brexit: >caused many Problems in England for example: -it became more difficult for Export and Import transports -travelling is becoming more difficult, which means that tourism is suffering -> less income for England Conflict: English civil War -1642-1649 -tension between the absolutist king and the lower House-> ended with the execution of the king ->end of the temporary abolition of the monarchy → Establishment of a Republic in England 7.information on 3 famous people Queen Elizabeth II. -Born on 21 April 1926 in the London District of Mayfair and baptised Elizabeth Alexandra Mary. The coronation took place on 2 June 1953 at Westminster Abbey in London. George VI was her father. She's still on the throne for 69 years. Charles Darwin (1809-1882) Darwin was born in Shrewsbury in 1809. He studied medicine at Edinburgh and theology at Cambridge. After that, he became interested in geology. The opportunity to take part in a circumnavigation of the world, which was a survey voyage, laid the foundation for his later theory of evolution, for which Darwin became World famous. He died in Downe in 1882. Elton John (born 1947) Singer Sir Hercules John, whose real name is Reginald Kenneth Dwight, is one of the most successful musicians in the world. He was knighted by Queen Elizabeth II in 1998 and received an honorary doctorate from the Royal Academy of Music in London. His albums include Empty Sky, Elton John, Tumbleweed Connection, Madman Across the Water, Honky Château and Don't Shoot Me I'm Only the Piano Player, as well as the Soundtracks for several movies and musicals such as The Lion King, Elton John and Tim Rice's Aida (Musical), The Road to El Dorado (Soundtrack) and Billy Elliot (Musical). He sang his song "Candle in the wind" at Princess Diana's Westminster Abbey on September 6, 1997. 8.culture English People are known for their: -politeness -critical thinking -patience -punctuality -sports enthusiasm (most popular sport is soccer) -small talks (Asking "How are you? Without expecting an answer ) Typical English food/drink: -Fish and chips -English breakfast -tea and milk -Cottage pie -Scones -black pudding