the third and final continent
Melde dich an, um den Inhalt freizuschalten. Es ist kostenlos!
Zugriff auf alle Dokumente
Ähnliche Inhalte
Mambo Sauce - Camille Acker characterisation Cleo Fuller
eine Charecterisation zu der Protagonistin Cleo Fuller in der Kurzgeschichte "Mambo Sauce" von Camille Acker
An Inspector Calls - Zusammenfassung
Eine Zusammenfassung zu der Lektüre "An Inspector Calls" von J.B. Priestley auf Englisch: mit Zusammenfassung der Akte und Personen (Quelle: Unterrichtsnotizen)
Zusammenfassung Kill a Mockingbird
Buch Kill a Mockingbird
Spiderkings Daugther
Zusammenfassung
A raisin in the sun- Mrs. Johnson Characterisation
Charakterisierung der Figur von Mrs. Johnson aus dem Drama "A raisin in the sun"
Short Stories, Displacement and Postcolonial experience
Lerninformationsblätter für das Englisch Abitur 2022
5. a) She lives in a large house and rents 1969 a room Mrs. Croft is Wedded to her old fashioned value System. c) She was a piano teacher when she was younger and fiercely independent She liked the word "Splendid" She toled her resident everyday about an American flag on the moon because she was forgetful Now she can't grasp things well She doesn't like it when some makes her food, she insists on heating her own soup Mrs Crofts has a daughter who visits her every week and brings food b) I think he was sad because he cared for her and compared her with his mom sometimes and she didn't show any emotions or anything touching when he told her that he's moving out. He came to the conclusion that it was stupid of him to think that he was something special, because he was only someone who walked in and out of her house and this only for six weeks. No strong bond could have developed during that short time She is Gone "A wife, a mother, a grandma too, This is the legacy we have from you. For all of us you gave your best, Now the time has come for you to rest." She was a worried person cause she asked her resident several times when he came back home if he locked the door A wonderful person has left us today, at the...
Nichts passendes dabei? Erkunde andere Fachbereiche.
Knowunity ist die #1 unter den Bildungs-Apps in fünf europäischen Ländern
Knowunity wurde bei Apple als "Featured Story" ausgezeichnet und hat die App-Store-Charts in der Kategorie Bildung in Deutschland, Italien, Polen, der Schweiz und dem Vereinigten Königreich regelmäßig angeführt. Werde noch heute Mitglied bei Knowunity und hilf Millionen von Schüler:innen auf der ganzen Welt.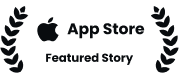 Immer noch nicht überzeugt? Schau dir an, was andere Schüler:innen sagen...
Ich liebe diese App so sehr, ich benutze sie auch täglich. Ich empfehle Knowunity jedem!! Ich bin damit von einer 4 auf eine 1 gekommen :D
Die App ist sehr einfach und gut gestaltet. Bis jetzt habe ich immer alles gefunden, was ich gesucht habe :D
Ich liebe diese App ❤️, ich benutze sie eigentlich immer, wenn ich lerne.
Alternativer Bildtext:
age of 103. During that time she never changed her value system. she always knew what she wants and never changed gor anyone. A strong person and mother who left us with a lot of unforgettable memories. A flag on the Moon inspired her everyday anew. Now she can see it from above. We all love you Mrs. Croft. you will always be in our mind. Rest in Peace. She died with an age of 103 No Photo Available "You can remember her and only that she is gone, Or you can cherish her memory and let it live on" 6.a) The narrator seems like a conscientious guy, checking in on Mrs. Croft the way he does. He feels that he's not doing enough sometimes. Mrs. Croft is a reminder of is mother, who eventually died from her grief. Mrs. Croft brings up the fear that the whole thing might happen again. A death that the narrator has to be responsible for since no one lese is really there expect for her daughter who visits her once a week. b) The narrator got married to an Women he didn't know It was an Arranged weeding. At their weeding day they didn't talk to each other. Everybody was focussed on their own stuff. A week after marriage he left the country and his wife stayed for a couple of months and followed him to a America. At first living with his wife in America was uncomfortable. One day he took her to Mes. Croft. Mrs Croft at that time had a bad fall and is now lying down In the parole. She is pleased to see him, but the narrator was worries how she will react to his wife in her Sari. Mrs. Croft delights both him and his wife however by declaring her a "lady" and her approval sparks a genuine connection between the newlyweds for the first time. After Mrs. Crofts death they both lived happily and got an son who studied at Harvard. 7. a) Mala is the wife of the narrator. She is 27 years old. She flew to the USA to live their with her Husband. Before she flew she lived in her country alone during marriage because the narrator wanted to Studie abroad to live a happy future. At first she missed her family a lot. She speaks a little bit English. Her marriage wasn't good at first. Mrs. Croft, when she meets mala, approves to her which in turn helps her and her husband to connect with each other. By the end of the story, the are very happily married, with a son is attending to Harvard. b) Their opinion about a old person living alone, is that she shouldn't live alone, because its to Risky. If something happens to her, for example falling that would take her so much energy to call for help. Someone should live with her and take care. c) Hey Mom and dad, How are you guys doing? I miss you both so much! What would I give, for just hugging you once? Are you doing fine? America is really beautiful. I just need time to get used to some thing, but my Husband helps me. We are happy here wish you both could be her! We are getting to know each other better. Today he brought me to an old women he lived with, before I came. She is such a wonderful, warmhearted person. I love you guys so much. Take care of each other! Love Mala 8.a) The Author called her Short Story ,,The third and final continent" because the narrator lived in three different countries and found his happy ending in the last country he was in, which was the USA b) They choose the first person narrator because the reader gets informations about their perspective. Then it is more personal and better to understand from the reader. It creates a feeling of objectivity for the reader. It allows the reader to understand every characters thoughts. It helps the reader to invest in the main character. Mrs Croft talks everyday about the flag on the moon cause she is forgetful, which means that she doesn't remember saying it before. Also she always repeats the word Splendid a lot with that context because she is so fascinated from it that only that word describes her emotions