Melde dich an, um den Inhalt freizuschalten. Es ist kostenlos!
Zugriff auf alle Dokumente
→ → (to) rise to the status of sth.: → lead-in equality of opportunity: → it remains to be seen: → (to) play a major role. → (to) give rise to. unprecedented (to) contribute to sth.' (to) cope with sth." → values. availability of sth.. → (to) prosper. pilgrim fathers. clash: (to) clash. diverse. founding. myth profit starvation. Chancengleichheit den Status von etw. erlangen es bleibt abzuwarten eine wichtige Rolle spielen pilgrims Gründung beispiellos, noch nie dagewesen 24 etw. beitragen hervorrufen etw. meistern /verkraften, mit etw. klarkommen die Verfügbarkeit von etw. Werte Erfolg haben, gedeihen USA Vocabulary Pilgerväter (Gründer der ersten amerikanischen Kolonien Anfang 16. Jhd.) Konflikt, Zusammenstoß aufeinander treffen, aneinander geraten vielfätig, verschieden Mythos, Legende Gewinn, Profit hungern, Hungersnot, Hungerstod → → persecution. → extraordinary. (to) undermine. doubt. → (to) collapse: > upward mobility. →Social barriers : → burden: - beacon of (democracy). Leuchtfeuer, Leuchtturm → turmoil: (to) starve. → due: → due to. significance (to) abuse. retreat. politische/religiose Verfolgung → Commemorate sb./sth.. außergewöhnlich untergraben, schwächen Zweifel Qusammenbrechen, kollabieren Aufstiegschancen soziale Schranken / Grenzen / Barrieren Last, Belastung Unruhen, Aufruhr verhungern Recht, Anteil, Lohn aufgrund, durch Bedeutung missbrauchen, misshandeln Rückzug, Zufluchtsort jmd. / etw. gedenken declaration of independence → The Declaration of Independence. Bill of Rights → freedom of speech: → Hol require. (to) assume: self-evident. → self-reliant: pursuit of happiness. (to) pursue sth.: → (to) abolish: → (to) establish: taxes: seperation: → accustomed → duty. necessity. injury: → Hto) assemble. intention. honor: die amerikanische Unabhängigkeitserklärung (04.07.1776) Sammlung einer Reihe von Grundrechten ('amendments') die jedem Mitglied der US-Gesellschaft wesentliche Grundrechte ausichert (Gleichberechtigung, Religionsfreiheit, Wahlrecht, Meinungsfreiheit etc.) Meinungsfreiheit, Redefreiheit benötigen, erfordem annehmen (im Sinne von vermuten, glauben) selbstverständlich, offensichtlich selbstständig, eigenständig Streben nach Glück (alte Bezeichnung für "Chancengleichheit" / "Aufstiegsmöglichkeit") etw. folgen, nach etw. streben abschaffen etw. aufbauen, etw. bilden Steuern Trennung vertraut, gewöhnlich Pflicht Notwendigkeit verletzung versammeln Absicht, weck Ehre -~-~american revolutionary war 19 april 1775-3 september 1783 → 13 colonies against British...
Nichts passendes dabei? Erkunde andere Fachbereiche.
Knowunity ist die #1 unter den Bildungs-Apps in fünf europäischen Ländern
Knowunity wurde bei Apple als "Featured Story" ausgezeichnet und hat die App-Store-Charts in der Kategorie Bildung in Deutschland, Italien, Polen, der Schweiz und dem Vereinigten Königreich regelmäßig angeführt. Werde noch heute Mitglied bei Knowunity und hilf Millionen von Schüler:innen auf der ganzen Welt.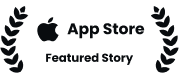 Immer noch nicht überzeugt? Schau dir an, was andere Schüler:innen sagen...
Ich liebe diese App so sehr, ich benutze sie auch täglich. Ich empfehle Knowunity jedem!! Ich bin damit von einer 4 auf eine 1 gekommen :D
Die App ist sehr einfach und gut gestaltet. Bis jetzt habe ich immer alles gefunden, was ich gesucht habe :D
Ich liebe diese App ❤️, ich benutze sie eigentlich immer, wenn ich lerne.
Alternativer Bildtext:
Empire → 13 colonies won the war and became the USA → ended the by signing of peace contract between 13 colonies and British Empire reason, UK wanted to prevent colonies from seperating from the UK →> 2 big immigration waves in the 19th century I: 1820-1860 (Western Europe especially Irish immigrants) I: 1880-1920 (southern - Eastern but also Western Europe) → immigration to america →> 2 big immigration waves in the 20th century I: 1940's-1950's (Europe) I: 1960's-1980's (Cuban people, Latin Americans, Asian immigrants nowadays (last 30 years) (Mexico, South America/Africa) → USA SUMMARY push factors. → war 3 reasons for immigration religious persecution discrimination famine/diseases pull factors: → better opportunities (money, jobb) higher wages → better living conditions (education, health system) →no racism / political missouri compromise → Missouri was a slave state while Maine was declared a free slave state → compromise that some states could be slave states and some not → states in the north were free slave states and states in the south were slave states → the Missouri compromise did not refer to new states new territories could decide on their own, which lead to big conflicts > led to the american civil war → 12 April 1861 23 June 1865 → north states against south states → in the southern parts of the USA → north states wanted to prohibit the slavery and south states wanted the slavery to be preserved → election about slavery outcome/consequences. → > → american civil war → → north states won the war slavery → 780.000 people died industrial nation USA becomes a world power →> was now prohibited and all the slaves were released -american dream pursuit of happiness. = a concept originated in the 19th century promise that people from all over the world can come to America to fulfill his/her dreams promise you can live in freedom (no persecution, human rights etc.) equality and opportunity ( you can reach everything if you work hard) great /ideal concept BUT non-realistic vision American dream has become a 'modem myth' that manifest destiny it was predestinated by God that the American people will expand their territory all over the continent describes the westward expansion american people are the chosen people german meaning: unabwendbares/feststehendes Schicksal religious concept /image from the Holy Bible it's God's will that the americans spread their ideology/progress and freedom all over the continent + justifies the (aggressive) expansion of the Americans in the new world → should encourage the settlers to move west and expand/support/defend their country 0 0 → english settlers who came to North America on Mayflower (ship) they founded plymouth colony in todays Massachusetts the London Virginia company gave a landpatent to the colonists ➜ in November 1620, after 2 months, Mayflower reached the American coast → →> they got off the course because of storms and didn't get where they wanted to get they stayed there because they didn't want to take a long sea trip again the land patent was issued for Virginia and therefore the settlers didn't have the right to colonize the area in New England → 41 seperatists wrote the Mayflower-contract, because they feared that they would be treated unfairly. It said that they want to form a self- governing community and that all inhabitants have the same rights. → Native inhabitants helped them to survive → → ~~pilgrim fathers and ma → → → from the pequot-w USA Summary may flower +-war 1637 the relationship became increasingly violent declaration of independence. was written by Thomas Jefferson and declared freedom birth to the United States of America gave → was signed by 12 states; all of them are in the east of USA → Massachusetts, New Hampshire, Connecticut, New York, Pennsylvania, New Jersey, Maryland, Virginia, North + South Carolina, Georgia is a document that was approved by the Continental Congress on July 4, 1776 the document announced the seperation of the 13 colonies from Great Britain bill of rights are the first 10 Amendments to the Constitution spells out American rights in relation to their government guarantees civil rights and liberties to the individual (freedom of speech, press and religion) the colonist have take the land from the natives the natives helped them to survive the winter → the colonists wanted more more land, more power and killed most of the natives → → → ~native americans → the Survivor natives were taken as slaves or died because diseases that the settlers brought with them slavery the sellers enslaved the natives many of them died because of the load conditions of slavery spanish king allowed the settlers to bring black people with them so they have new workers slavery was used in trade europeans loaded their ship with goods and sailed to the african coasts to exchange the goods for slaves during the ship cruise the slaves were put very close together →very unhygienic + many slaves died from diseases → the europeans sailed to America, sold the slaves, loaded their ship with goods and sailed back home. → triangular trade slaves had no rights, so people were allowed to mistreat them → slave owners tried that their slaves had kids with slave so that kids can work for them too